 They lined up to lock horns. Scotland's main party leaders all in a row making their TV pitches to the public.
Patrick Harvie stood on the far left whilst David Coburn naturally occupied the space on the extreme right.
The Ukip leader in Scotland added colour to proceedings that was more than just his natty shirt and tie combo.
He talked about the health system when asked about welfare. He claimed the highest earners would be "plucked like a capercaillie" if taxes increased.
At least he's not an elected representative of the people. Oh. Wait.
None of the party leaders taking part in the BBC event can be completely satisfied.
Sturgeon edged it by being the only person who looked like a First Minister. She did wobble from the fence her party is on, though, when pressed on fracking and tax rates.
Dugdale didn't make any mistakes, or an impact. Davidson started well but took a kicking on welfare.
Rennie held his own until it was pointed out his party members rejected his stance on fracking.
Harvie – who had the most depressingly accurate quote of the night saying "for the next six weeks we are going to hear a lot of people talking over each other" – was fine saying all the nice things folk wish were true.
This is only the beginning – let the games begin!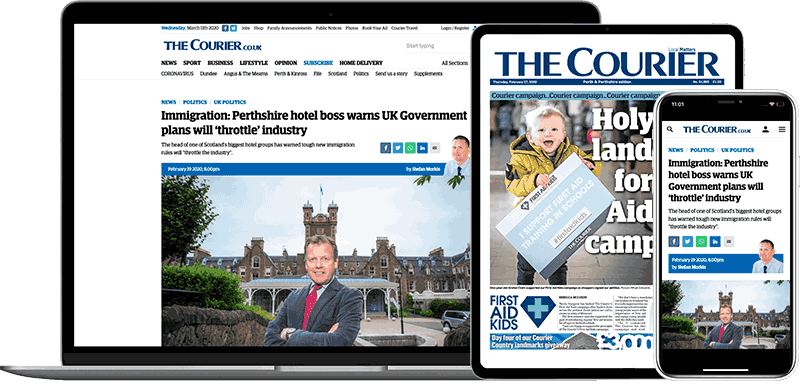 Help support quality local journalism … become a digital subscriber to The Courier
For as little as £5.99 a month you can access all of our content, including Premium articles.
Subscribe