 My first column of 2016 will be my last one for The Courier.
Before I move on to pastures new, I wanted to pause for thought on the year that lies ahead.
My first experience of a Holyrood election was the 2007 campaign, working for Nicola Sturgeon as a press officer when she was leading the SNP Scottish Parliament group in opposition while Alex Salmond was in Westminster.
Despite working for the future First Minister, with no shortage of strong women in the SNP nor across the Holyrood chamber, politics still felt like a man's world and its story told through a male prism.
Nine years later, the equality agenda is at the forefront and the narrative completely changed even though the male domination of political correspondents has not. Three formidable women lead the three largest parties at Holyrood, each hoping for their own victory, no doubt with different goals.
With the wind firmly behind her sails, the SNP leader wants her own mandate as First Minister and to secure a historic third term. You would have to be daft to bet against this experienced politician who does not take a single poll for granted, knows nothing but graft and has a huge fan base.
Labour's Scottish leader, Kezia Dugdale, has been working hard to set her party's own agenda in Scotland and ditch the "branch office" status.
However, she will need blockbuster policies to have any chance of cutting into Sturgeon's personal support to win back voters.
The affable Scottish Conservative leader Ruth Davidson has been making steady progress on making the Tory brand more palatable to voters and with a good campaign, hers could become the second party at Holyrood a devastating blow to Scottish Labour.
It's a battle at the top of Scottish politics. Three very different and talented women, each with their own challenge and agenda to set.
The story of Nicola Sturgeon being reappointed as First Minister is unlikely to change but perhaps the theme of the 2016 Holyrood election is that for once, it's a woman's world. What a pleasant tale to tell.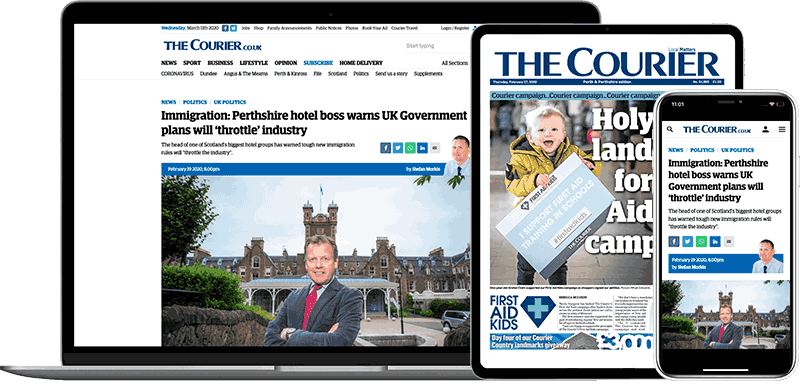 Help support quality local journalism … become a digital subscriber to The Courier
For as little as £5.99 a month you can access all of our content, including Premium articles.
Subscribe