 It's an unfortunate dichotomy that farm debt levels continue to rise in Scotland at a time when the food and drink sector is sky rocketing.
Scotland's food and drink success story continued yesterday as the Scottish Government announced the sector generated a record turnover of £14.3 billion in 2013.
That's up £550 million on the year before, a whopping 24% increase since 2008 and on track to meet the industry's turnover target of £16.5bn by 2017.
This is great news for Scotland. Many in the industry put the success down to working with other businesses and a proactive Scottish Government to build a globally-recognised brand for Scotland's outstanding produce.
Scotland Food & Drink chief executive James Withers described breaking £14bn for the first time as "a hugely important milestone".
However, he added: "In food and drink, there are rising costs, variable exchange rates and really challenging times for the farmers and fishermen."
Our farmers' continued struggles were confirmed this week in the Survey of Bank Advances to Scottish Agriculture, which showed farm debt levels growing as farmers are put through the ringer, with a volatile global market, low prices and awful summer weather.
At the emergency EU agriculture meeting this week to discuss the crisis in agriculture, particularly dairy, police fired water cannon and blocked roads to stop nearly 5,000 farmers with more than 1,000 tractors marching on European Union buildings in Brussels to demand support for falling dairy and meat prices.
While our governments may be limited in what they can do about the volatility of a global market, buyers, especially across the UK, can and should support our farmers and play their part in getting the sector back on its feet.
In particular, supermarkets must do the right thing and pay a fair price for milk.
In Scotland's year of food and drink, it would be a fitting legacy if we could see the whole supply chain, from farmer's gate to plate, benefit from the sector's rapid rise.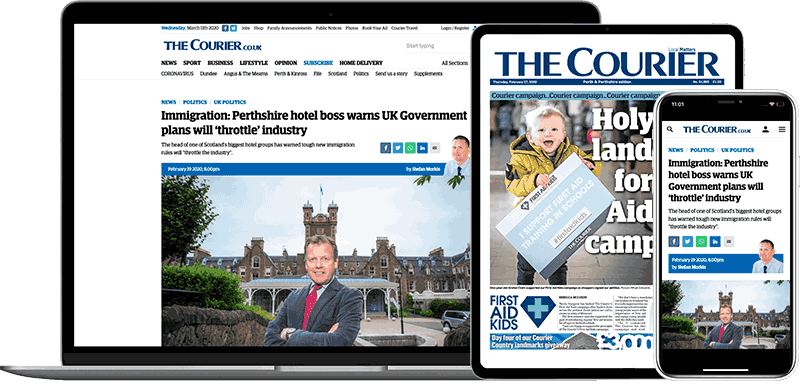 Help support quality local journalism … become a digital subscriber to The Courier
For as little as £5.99 a month you can access all of our content, including Premium articles.
Subscribe