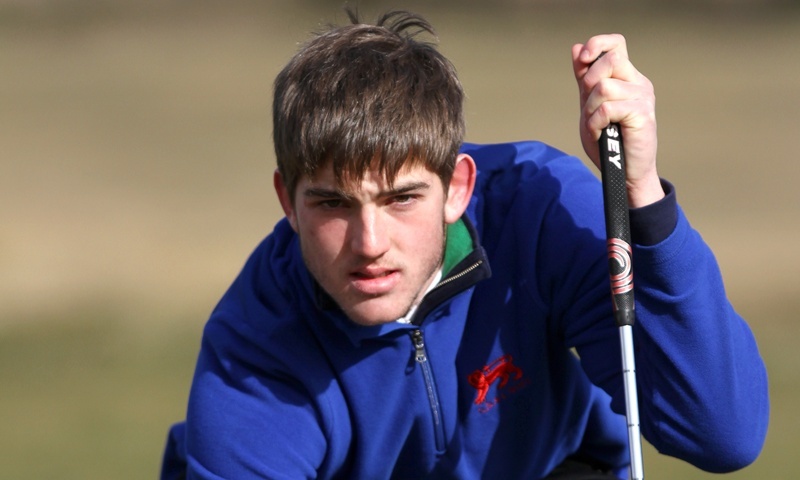 The Scottish Boys Championship, at Monifieth this week, may be the nascent stage of the game of golf but it is pretty cutting edge when it comes to golf fashion.
This is where we first saw that white-headed drivers were going to be the weed that overran the tee. Here's where we first saw the now nearly ubiquitous Galvin Green logo. There were snoods in the Boys long before Martin Kaymer wore one in the WGC Matchplay.
If there's anything trending in golf, you can bet the 256 boys in the championship will be all over it. Which makes one wonder about the furore over anchored putters a little.
I've still to see a belly putter at the Boys Championship, and there's no sign of one at Monifieth this week. But debates being what they are, I'm sure those on both sides of the anchoring discussion will point to this in their favour.
Those who believe the R&A and USGA will leave well alone will say that this proves there's not a problem with anchoring, and cite one of the governing bodies' prime reasons for enacting Rule 14-1b was the fear that young players were taking to it. No sign of that at the Boys'.
On the other hand, those against will argue that the lack of usage flies in the face of the evidence cited by the PGA Tour's Tim Finchem and the PGA of America that 20 per cent of players were now using anchoring styles for putting.
256 kids in freezing Scotland in April is a small and not that representative a sample size, but the fact that there's not one to be seen makes it for my money better than the evidence cited by the two US organisations, which was flawed in a number of ways.
As far as the anchoring debate goes, we're still in limbo as the R&A and USGA consider the various representations made to them, but all the main protagonists will be at the Masters next week, and I wouldn't be surprised if we see some movement on the issue.