 When a young pup roused people following a potentially fatal fire he was lauded as a canine star.
However, said pooch went from hero to zero on biting a stranger in the street.
The story looked certain to end on a tragic note when a sheriff ordered the hound be destroyed.
But, following an appeal court appearance, the dog has been given a reprieve and is no longer on death row.
We have the full story.
In other animal news, we have details of the bird whose flight of fancy ended up in a Tayside police cell.
The feathered friend seems happy at the cop shop and now doesn't want to leave.
We find out more about what is an astonishing flight of fancy.
If animals just don't float your boat then fear not, we have plenty more to keep your sea-faring vessel buoyant.
An interview with the chap who taught Dave Jones (he's only the fella who created Lemmings and Grand Theft Auto) and disquiet regarding some rather alarming not to mention overly fruity entries in a Fife school's year book are among other selected highlights.
* For more be sure to pick up Friday's Courier or try our digital edition.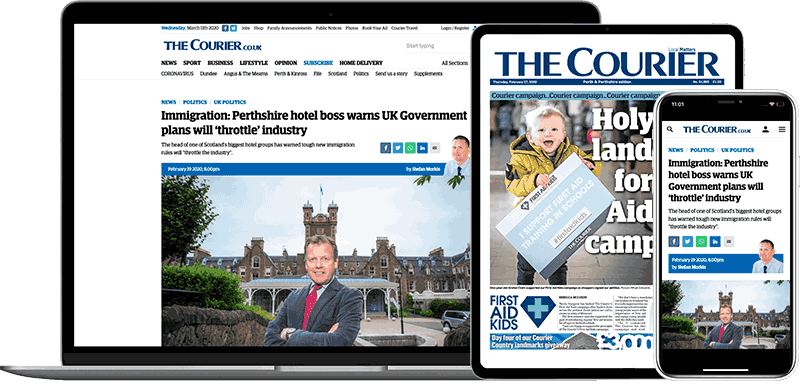 Help support quality local journalism … become a digital subscriber to The Courier
For as little as £5.99 a month you can access all of our content, including Premium articles.
Subscribe