 Camping with a boar.
There is nothing worse.
I know what you are thinking the endless stories, the jokes with no punch-lines, the confined space…
But no, my spelling isn't that bad.
I really do mean camping with a boar, as in the large and rather frightening wild animal. Altogether worse than a mere bore.
In Saturday's Courier meet the man forced to flee his Perthshire camping site after an alarming encounter with just such a terrifying beast.
He is convinced it was a boar but there is already chat in the newsroom about the Monster of Methven…
Don't miss the full story.
Yes. Better Together. Red Tories Out. And so on and so forth.
Stickers proclaiming such messages still adorn lamp-posts and signs across the region.
But who should be removing them?
And is it really a police matter?
We find out.
Minecraft love it or hate it, the block-building game has well and truly captured the imagination.
Now youngsters in Dundee have been playing in the name of education.
In fact they have been constructing the Waterfront.
And a jolly good job they have done too.
Maybe we should give them the job for real…
Judge for yourself on perusing Saturday's Courier.
* For more on all of these stories please do snap up your copy. Alternatively, why not try our digital edition?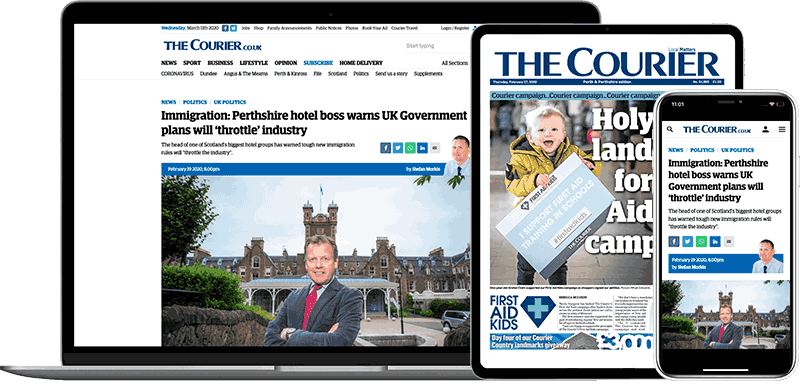 Help support quality local journalism … become a digital subscriber to The Courier
For as little as £5.99 a month you can access all of our content, including Premium articles.
Subscribe