 People care more about animals than they do about Africans.
That can be the only conclusion drawn from the story of Cecil the Lion.
The outpouring of grief has been nothing but self-indulgent. The hatred, obscene in its own self-involvement.
An American hunter, dentist Walter Palmer by day, shot a lion, first with a crossbow, then a rifle.
It died a slow, painful and possibly traumatic death.
The lion was, by the accounts of the organisation that took a bribe to let him be killed, extremely popular.
But forget that lions are killed everyday in the wild.
Forget, even, that they are killed – murdered, to use the language of some – by hunters everyday.
Forget, even more, the economic benefits that big game hunting brings to emerging countries – a deeply unmemorable half a billion pounds a year to the South African economy alone.
That is all, as they say, by the by.
The real tragedy of this entire episode is that it is the only time people have expressed outrage about an event in Zimbabwe.
Indeed, it is the only time people have actually articulated – by their thousand – the desire to have an individual, one man, brought to justice over events in that country.
That man is not Robert Mugabe – and their issue is not his despotic regime.
The Twitterati are not crying out in their multitude for justice for the thousands who have been persecuted.
They are not questioning why Mugabe did not put his billions of pounds of stolen wealth towards wildlife conservation.
The old dictator gets off scot free because he only killed thousands of Africans, not one lion.
No, it is Dr Palmer – the man who shot the bolt – who must be hounded, not the ageing despot.
It is Dr Palmer who must explain himself, who must apologise, who must take responsibility for a system so seeped in corruption it is possible to kill a national treasure for the price of a BMW.
It is Dr Palmer – who did nothing more than pursue his hobby, whatever we think of it – that should have donated his money to wildlife preservation.
It is, most crucially, Dr Palmer who should face justice, not the dictator who made his crime – and many much worse – possible.
The silent crossbow bolt that sparked the end of Cecil the Lion's life did not make a sound – it did not need to.
It was heard across the world.
Yet the real tragedy is the loud, audible cries of the tens of thousands of Zimbabweans who suffer every day from the fundamentally cruel regime of Robert Mugabe.
They are heard, it seems, by no one.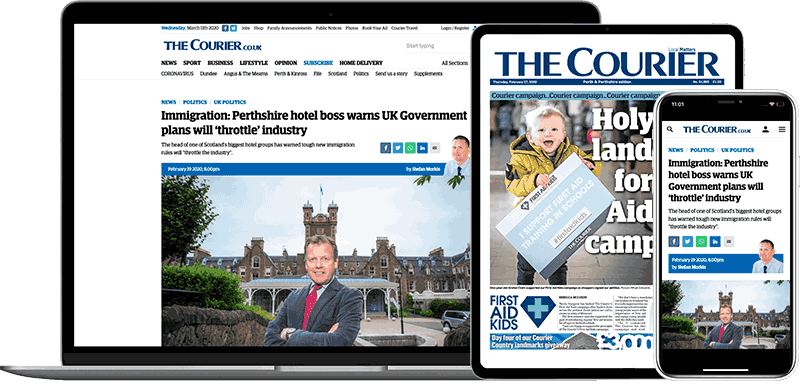 Help support quality local journalism … become a digital subscriber to The Courier
For as little as £5.99 a month you can access all of our content, including Premium articles.
Subscribe