 Touching stuff in Tuesday's Courier.
You would need a heart of stone (not literally) not to be moved by news of the recent royal arrival.
That's right loyal subjects across the nation have been turning head over heels (not literally) following the announcement that Kate and Wills (more the former to be fair) had given birth for a second time.
That delight intensified and officially (not literally) reached giddy heights (not literally) on Monday as the royal name bestowed on the little lass was revealed.
Charlotte (touching tribute to Wills's dad Charles right there) Elizabeth (touching tribute to Will's gran HRH The Queen right there) Diana (touching tribute to Will's mum Princess Di right there) has thrilled royal watchers.
There's something for everybody in that most traditional (not to mention touching) of royal names.
We reflect on another historic day for the nation.
Hurrah.
In other, slightly less regal, news, we have all the latest from the election campaign trail.
George Osborne is to feature in the new Star Wars film.
Something like that anyway. I must admit I wasn't really listening.
Suffice to say he's done something that has something to do with Star Wars.
Chancellor, he is (for now at least).
Elsewhere, Eddie Izzard was dressed to impress but still got a dressing down from angry protestors when he hit the campaign trail for Scottish Labour in Glasgow.
We also have some cracking boar escapee news. Really.
* A cracking Tuesday awaits our (joyous) army of readers. Please do join said (happy) army by snapping up your very own copy. Or perhaps you might be tempted to try our digital edition?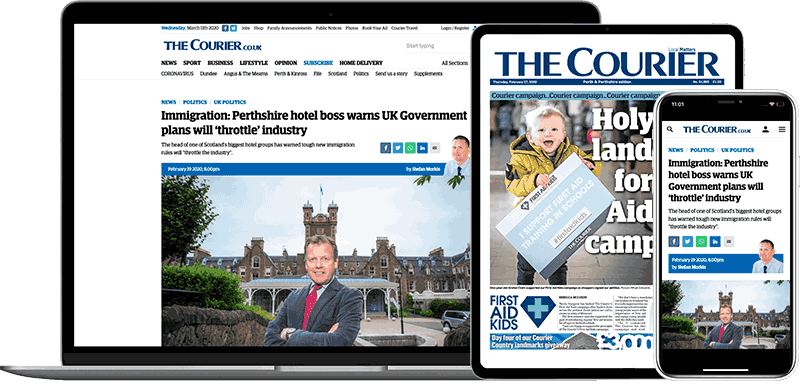 Help support quality local journalism … become a digital subscriber to The Courier
For as little as £5.99 a month you can access all of our content, including Premium articles.
Subscribe