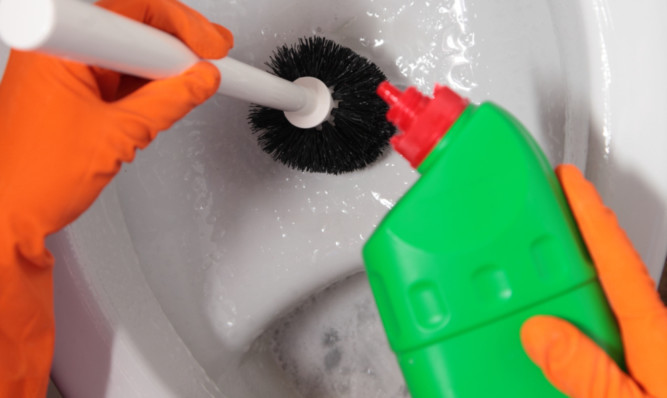 Brace yourself, for the revolution is upon us.
Nearly anyway.
For years you have doubtless toiled away with an old style toilet brush (see illustration).
Well, as the French said in the late 18th century as they considered a future full of "clog-free" toilet brushes (something like that anyway): "vive le revolution".
That's right folks, the future has arrived and it is silicon-coated.
Tuesday's Courier will, once again, wipe away the opposition and prove to be anything but a flash in the pan as we bring you news of a quality new invention.
It is our very considerable, not to say enormously great, pleasure and indeed privilege to introduce you to the local man who fed up of the "fundamentally flawed design" of traditional toilet brushes has put his foot down with a heavy hand (so to speak).
Not for him, the time-consuming, water-wasting, multiple flushing, clag-laden wave of a far from magical fibrous wand post-toileting.
No.
Instead he simply reaches under the rim with his LooBlade and enjoys a near-instantaneous sparkling bowl.
He thinks it's great stuff.
And he has good reason to be flushed with pride he has just secured £20,000 in Kickstarter funding.
Which really does go to show, people really are rather dissatisfied with conventional toilet cleaning options.
* For goodness sake don't miss out on news of this most incredible, life-changing innovation do pick up Tuesday's Courier, also available as a super whizz-bang digital edition.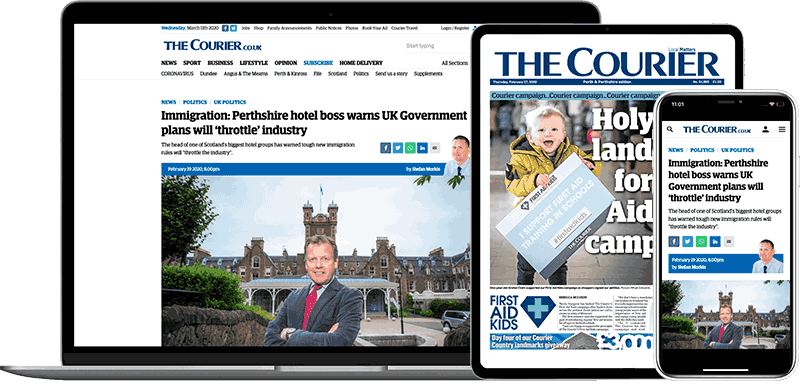 Help support quality local journalism … become a digital subscriber to The Courier
For as little as £5.99 a month you can access all of our content, including Premium articles.
Subscribe