 Just nine short years after Alan Partridge infamously gorged on Toblerone and, barefoot, set off for Dundee we have sensational news concerning the chocolate treat.
That's right folks, Toblerone was made in Dundee.
I'll repeat, Toblerone was made in Dundee.
Perhaps explains why Mr Partridge was so keen to visit.
You'd think Toblerone being made locally would be something to be proud of, but incredibly it was part of the city's heritage factory workers were desperate to hide when Princess Diana came calling.
Why?
For heaven's sake why?
Only Thursday's Courier has the answers you (almost certainly) crave.
And on that bombshell…
In other news it's July. Which can only mean one thing.
That's right, prepare for snow.
I'm not even joking.
Another layer of farce has been added to this award ludicrous season so laughably called summer.
Forecasters say frost, hail and yes even snow are on the way.
Meanwhile, if you are in your twilight years and still enjoy the beautiful game then don't despair your playing days may not be over.
We have details of a bid to bring competitive football alive for over-50s.
Breaking in to a run can result in the concession of a free-kick (it's already starting to sound like a game of Courier fives….).
Roger Milla eat your heart out.
* For more on all of these stories see Thursday's Courier or why not try our red-hot digital edition?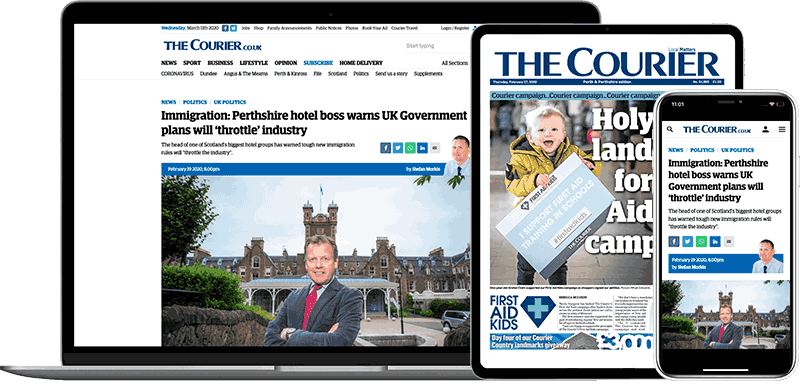 Help support quality local journalism … become a digital subscriber to The Courier
For as little as £5.99 a month you can access all of our content, including Premium articles.
Subscribe