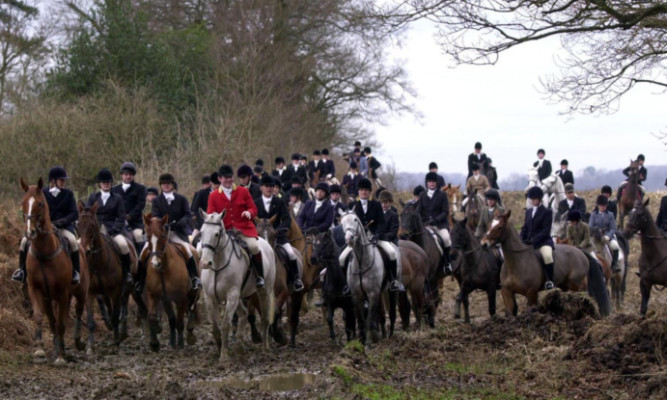 MPs were to have been given a free vote today on whether to relax the hunting ban, introduced in England and Wales a decade ago. However, for SNP members there is no such thing as a free vote.
They were, like hounds, told to operate in a pack when they went into the debate, having been carefully coached by their party leader, Nicola Sturgeon, who arrived for a special meeting in London on Monday night.
Although this is a reserved matter and the changes David Cameron was seeking to make would not have affected their constituents, the 56 Nationalists had decided to overturn their own convention and vote anyway.
And with the measure temporarily withdrawn, they will be pleased with their work. But at what cost?
In spite of a great many pious pronunciations from both Sturgeon and Angus Robertson, her Commons lieutenant, that they would only vote on English legislation if it, for instance, affected the amount of cash heading north under the Barnett formula, the SNP leadership decided to throw principle to the wind and instead indulge in anti-Union point scoring.
Infuriating English voters
There was no way the proposed fox hunting amendment would have affected Scotland but voting against Cameron's proposal played to a bigger Nationalist objective to infuriate English voters and English MPs and so intensify anti-Scottish feeling at Westminster.
And this in turn would lead, as they now plan to do, to the Tories bringing forward even more quickly than before their plan for English votes for English laws so-called "Evel".
It is expected Cameron's fox hunting changes will now be brought in under Evel with the SNP and other Scottish MPs banned from voting on it.
The resultant furore will delight the separatists and further their overriding objective of ending the Union.
Robertson attempted to justify his party's decision to intervene in the fox hunting vote by saying it was in the Scottish interest to maintain the existing ban in England and Wales. But he convinced no one.
The SNP's real reason was that, with English and Welsh MPs split on the issue, they potentially held the balance of power and could have helped Labour show "an arrogant UK government of just how slender their majority is", as Robertson put it himself.
Saving foxes might not be what their devoted followers sent them to London for but with little to show for their three months in the Commons, they desperately needed some kind of triumph.
Back home, if they care to look, they would discover their constituents are more concerned with mundane matters such as hospitals and schools.
The ban here, made law in 2002, was one of the first moves of the newly devolved parliament and widely regarded as an act of class warfare.
A product of the Labour and Lib Dem coalition championed by Labour MSP Lord (Mike) Watson of Invergowrie who was later jailed for fire-raising it won the support of most of the SNP but alienated rural communities, especially where people's livelihoods depended on the hunt.
Two years ahead of English legislation, the Scottish version allows packs of dogs in England it is two hounds only to flush out foxes to waiting guns so they can then be shot.
Nine out of 10 hunts in Scotland survived the ban and the number of foxes killed has doubled, say the hunts, because shotguns are more efficient than dogs in killing them.
There has not been a single successful prosecution against a traditional fox hunt here and we could be forgiven for asking what all the fuss was about and whether we should ever have wasted police time by turning a sport into a crime.
Hurried decision
However, when Cameron, fulfilling a manifesto promise, announced his intention to bring English law into line with the (laxer) Scottish rules, the Nationalists in Holyrood hurriedly decided there must be something wrong with the ban north of the border.
However, as the Commons temperature reached boiling point over the Nationalists' decision to scupper Cameron's move on fox hunting in England, Sturgeon realised there was a much bigger prize to be won.
By showing the Prime Minister her MPs' votes could defeat him, she forced him to retreat and instead accelerate his plans for Evel. And that, inflaming as it does the tensions between the Scottish and English, is precisely what the SNP wants.
Is there any point in reminding ministers yet again that Scotland's health system is in crisis as under-staffed wards close for the summer, that our poorest children cannot get a decent education in state-funded schools and are being sent out into the world without qualifications and that there are pockets of deprivation in some parts of the country so severe that the foodbanks cannot cope with their needs? Probably not.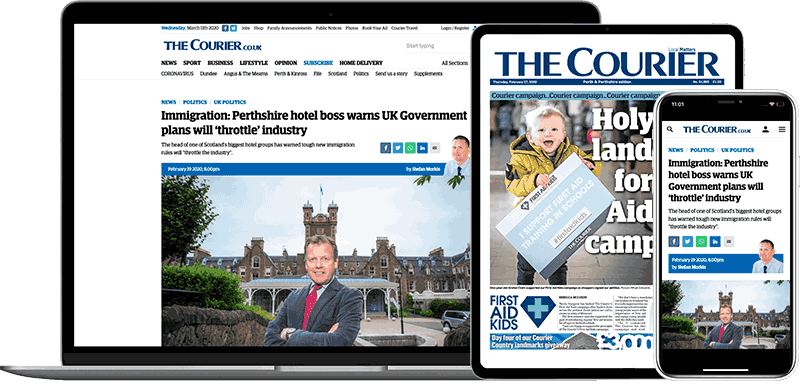 Help support quality local journalism … become a digital subscriber to The Courier
For as little as £5.99 a month you can access all of our content, including Premium articles.
Subscribe