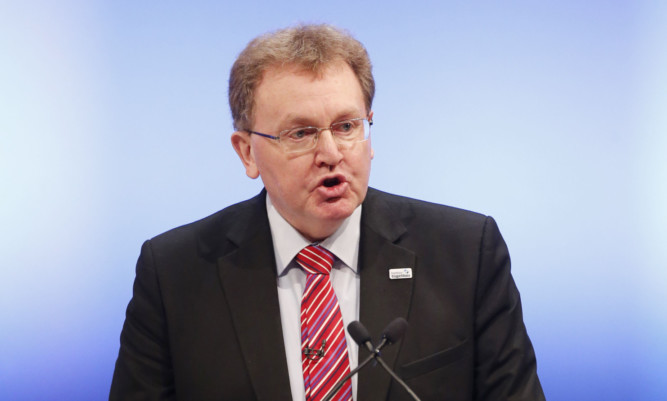 The announcement by Scottish Secretary David Mundell that full fiscal autonomy would not be granted to Scotland was greeted with relief by Unionists and, although they would never admit it, probably by leading Nationalists too.
Just one step short of independence, complete control over this small country's finances has long been the rallying cry of the SNP. For every failed policy, for every target missed, it has been the stick with which to beat the Treasury in London.
"For far too long we have been at the mercy of financial and economic decisions taken outside Scotland," said Scottish Finance Minister John Swinney back in 2009. It was to become his mantra. Over the weekend, he said full fiscal autonomy was "the best route to fulfil Scotland's potential".
During the referendum campaign, the promise of a Scottish economy based on oil revenues seduced far too many voters but fortunately, not enough in the end.
In fact, the fear of being cut adrift from the UK tax base may have been the single issue that pushed undecided voters into the No camp that and Alex Salmond's confusion over sharing the pound.
Argument lost
The economic argument for independence was lost then and its chances of resurrection have receded as the price of oil has plummeted.
An objective analysis by the respected Institute for Fiscal Studies estimated that if Scotland were to go it alone financially, it would have a £7.6 billion hole in its budget in this year alone.
And Nicola Sturgeon's election pledges to increase public spending and end austerity which simply did not add up, according to the institute would be unaffordable, even with Norwegian-style tax rises.
When faced with such unpalatable truths, the SNP leadership must have had a few sleepless nights, going over their sums. However, they couldn't very well admit publicly that the essence of their bid for freedom was totally flawed.
Well, one of them could, rookie MP Tommy Sheppard. Just as Sturgeon was insisting Scotland could "shoulder" full fiscal autonomy (FFA), the member for Edinburgh East was claiming it would be a "disaster" if implemented now.
Sheppard may be new to politics but he has run a successful entertainments empire in Edinburgh for years and maybe can spot an accident waiting to happen as well as read a balance sheet better than his boss.
Still, Sturgeon had committed her party to financial independence instead of another vote on actual independence and she had to stick to her guns.
Saving the day
The SNP tabled an amendment to the Scotland Bill calling for FFA to be introduced at a time of Holyrood's choosing, which would have spelt the end of the Barnett Formula and for Scotland, a steep descent towards ruin.
Mundell, though, has saved the day. Before the debate on Monday, he refused to accept the amendment, described the SNP's policy as a "full fiscal shambles" and the ending of sharing of resources across the UK "about as far away from sensible as one can get".
It would also have more or less given the Nationalists what Scots voted against in the referendum.
As the constitutional expert Professor Adam Tomkins pointed out, Swinney's FFA proposals had been thrown out by the Smith Commission, which laid the ground for the Scotland Bill.
"We didn't reject them because of some blind Unionist intransigence, we rejected them because they significantly undercut the reason why we have the Union that we voted to stay in last September," he said.
The Conservatives have, by following this sound advice, proved they can be trusted to preserve the Union above all else.
Tempted though some in the party were in particular, Sir Edward Leigh, MP for Gainsborough, who tabled his own amendment to call the grumbling Scots' bluff, they were overruled by Mundell's consideration towards his fellow Scots.
However, he won't be expecting gratitude from the Nationalists.
Already, the SNP deputy leader Stewart Hosie has invoked George Osborne's "austerity cuts" and the grievances will come thick and fast, both from the Scottish Parliament and from the Commons, as Nationalists, reprieved from actual FFA, cite imaginary FFA as Scotland's cure-all.
Make-believe world
This is the realm where the separatists are happiest. A make-believe world where they can promise voters the Earth without any obligation to deliver and then blame the UK government when things go wrong.
What is unfathomable is that everyone, from the Prime Minister down, can see through the SNP ploy of deliberately picking a fight they can't win, yet people still vote for them.
It is almost as if the electorate (or the half that put 56 secessionists into Westminster) has been bewitched.
At least, thanks to Mundell, when they wake up many years (hopefully not too many) from now wondering what all that was about, they will have a real world to return to.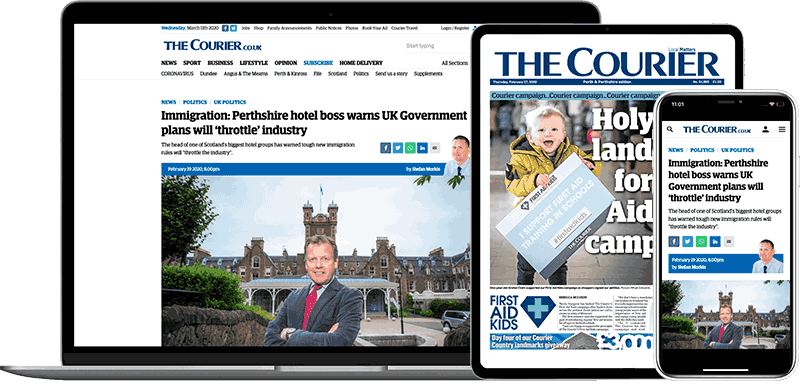 Help support quality local journalism … become a digital subscriber to The Courier
For as little as £5.99 a month you can access all of our content, including Premium articles.
Subscribe