 A new type of voter has been identified in Scotland, four months before the crucial independence referendum. He or she is a unionist but reluctant to admit it, so appears in polling figures as an "undecided" or even a "yes".
These "shy no" voters are rather like the "shy" Tory supporters for whom the phrase was coined in the 1990s, although this time round they could just as easily be Labour, or Liberal Democrats, as Conservatives.
Pollsters in the 1992 general election badly miscalled the result, tipping Neil Kinnock to win when the actual outcome saw John Major triumph, with a majority of 19 seats.
Analysing their mistakes later, the polling firms unearthed a "spiral of silence", whereby significant numbers of Tories refused to declare allegiance to their party, thus skewing psephologists' predictions and giving Labour a false sense of security.
The same might be happening here, according to polling bosses from Ipsos MORI and ICM, because potential "no" voters are afraid of revealing their intentions in case they are labelled unpatriotic.
It doesn't say much for the level of debate in Scotland if sections of the electorate feel cowed into coyness, but their inhibitions are understandable.
Outspoken unionists quickly become the target of nationalist venom, mostly from unseen cybernats but occasionally from more high-profile Yes campaigners.
The Labour MSP for Dunfermline Cara Hilton is the latest public figure to complain about abuse from nationalist zealots. Since beating the SNP in a by-election last October, she has been subjected to increasingly unpleasant personal attacks and said she now thinks twice about posting any comments on social media.
She said she has been called "Judas" and "moron" online and received messages about her and her children in what she called "a deliberate attempt to curb free speech".
Mrs Hilton is a politician and, although she shouldn't have to put up with this nonsense, is probably battle hardened. Others, in the worlds of business, sport or the arts, may be less accustomed to such vitriol and question whether it's worth sticking their heads above the parapet.
The treatment of those who do like Barrhead Travel boss Bill Munro, who was threatened with boycotts after warning his staff that independence would be a "disaster" does not exactly encourage ordinary voters to be voluble with their opinions.
In the old Labour heartlands of Scotland's central belt, any association with the Tories is unthinkable and voters who have always considered themselves staunchly pro-British might find it easier to say they "don't know" than risk being ostracised.
When even SNP politicians accuse No supporters of being anti-Scottish and "defying the will of the Scottish people", as Alex Salmond's aide Joan McAlpine has done, it's no wonder many are nervous about taking sides.
Celebrities not known for their retiring natures have steered clear of the referendum; Andy Murray "wouldn't consider getting involved", Billy Connolly will only say he has more in common with a Liverpool welder than a Highland landowner, and Andrew Marr was verging on supine in his weekend encounter with Nicola Sturgeon.
What shy folk do in the privacy of the polling booth on September 18 is, of course, another matter.
The bad news for nationalists is that any perceived boost to their vote could be misleading. Recent polls, which have been giving the No camp around a 10-point lead, are depressing enough for the separatists. If what support they do have has been overestimated, the truth for them could be very grim indeed.
What's more, there are no hidden "yes" votes out there because there is absolutely no chance of the "shy no" phenomenon occurring among nationalists. When did you last meet a shy "yes" voter?
There is no intimidation of "yes" voters. They are not pressured by unionists to be against independence and their Scottishness is not challenged (as Scottish Secretary Alistair Carmichael's was by a Fife SNP councillor).
And although Salmond's multi-millionaire backers Chris and Colin Weir say they have been the victims of smears, there is no concerted onslaught from the No team that is akin to cybernat bullying.
The nationalists, a vocal minority if ever there was one, did not get where they are today by being shy.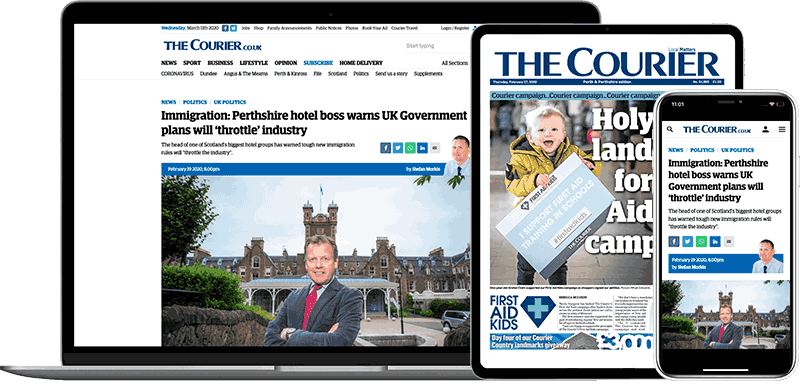 Our free web and ePaper offer to help you stay informed in these challenging times
3 months free access to our web and ePaper pack including Premium articles.
Subscribe