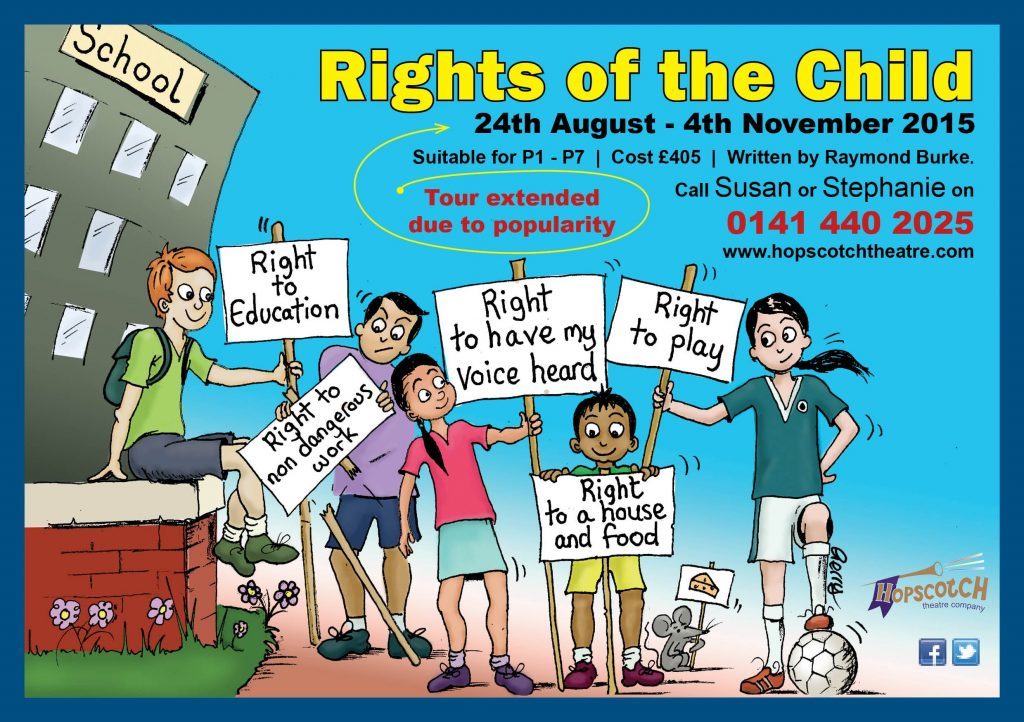 When I was at school, touring theatre troupes staged proper plays. Hours sitting cross-legged on a parquet floor as over-eager thespians threw themselves into Romeo and Juliet might have been wasted on the under-11s in the audience and could have put us off Shakespeare for good but at least it was art and even education.
Today's primary classes in Scotland are being subjected to something far more sinister: political propaganda.
A show doing the rounds promotes the Scottish Government's controversial state guardian scheme, which will assign an official to monitor every child in the country under 18.
The SNP's "named persons" legislation will empower adults other than parents to ensure all children are "safe, healthy, achieving, nurtured, active, respected, responsible and included".
The notion that an outsider can police your child's progress using any of the vague criteria above is chilling indeed and has attracted widespread criticism from parents who feel their role is being undermined.
Indoctrination
The Nationalists know they still need to sell the policy to the public and what better way to do this than through indoctrination of the young.
The government quango Education Scotland is using the Govan-based Hopscotch Theatre Company to take its message to some 30,000 pupils and the result is a play entitled Rights of the Child.
It includes songs that encourage youngsters to know their rights, with lyrics such as: "We've a right to education, A right to go to school. We've a right to care and comfort, Rights are super cool."
https://youtube.com/watch?v=uEolEGlhaas%3Frel%3D0
If any of my children were subjected to this tripe I would object on taste grounds alone. But the politicisation of Hopscotch, at taxpayers' expense, raises more serious concerns.
The company's administrator, Stephanie Black, told a Sunday newspaper they'd had "quite a lengthy chat with Education Scotland to make sure we were on the right page" and said the play had been "so successful that we're bringing it back for a three-week tour in February".
The hour-long show apparently features a schoolboy called Ryan, who dreams about visiting the United Nations headquarters and then wakes up to tell his classmates about their rights. As well as the play, Hopscotch distributes leaflets to teachers, with lesson plans for children as young as five outlining the government's definition of "wellbeing" and suggesting it is the job of all adults to care for them.
The company denies that Rights of the Child is politically motivated and says it doesn't mention the Named Persons legislation.
However, its teaching resources direct teachers and children to GIRFEC (Getting it right for every child), the government body overseeing Named Persons.
The campaign group No To Named Persons, which is raising a petition against the SNP legislation, said advising children to rely on strangers in the same way they rely on their parents makes them vulnerable and described Rights of the Child as "achingly politically correct nonsense".
"When there are countries where girls are banned from going to school and boys are recruited as child soldiers, this attempt to use an international children's rights convention to draw pupils into supporting unpopular Scottish Government policy is, frankly, repulsive."
The Hopscotch Theatre Company says on its website "We employ Scottish-based actors supporting Scotland's creative community" and other recent school productions have included Pink! The Musical and an anti-pollution show called What a Load of Rubbish.
Political content
Perhaps it doesn't appreciate the distinction between educational and political content, or maybe the government's financial offer was too generous to turn down.
But for a company that claims its aim is to bring "Scottish culture and heritage" to schoolchildren, its latest output is very wide of the mark.
Whatever your political persuasion, the Named Persons legislation introduces a level of state control over Scots' lives that we should all be questioning.
It authorises the invasion of privacy according to a government checklist, which is administered by a stranger approved by another government checklist.
It sanctions intrusion into every aspect of a child's life, from interfering in personal issues to checking if children get a say in how their room is decorated and what they watch on TV.
And if a child fails to meet the expectations of its Big Brother watchdog, that individual has the authority to discuss its young charge with the NHS, the police, social workers and various government bodies.
The measure, which comes into force next August, does not take into account whether or not a child needs protection, so it will be wasting scarce resources on families with no record of problems.
Current law says social services can intervene where a child is at risk of significant harm. But Named Persons can intervene merely where there are concerns about a child's "happiness". All parents will be in the dock.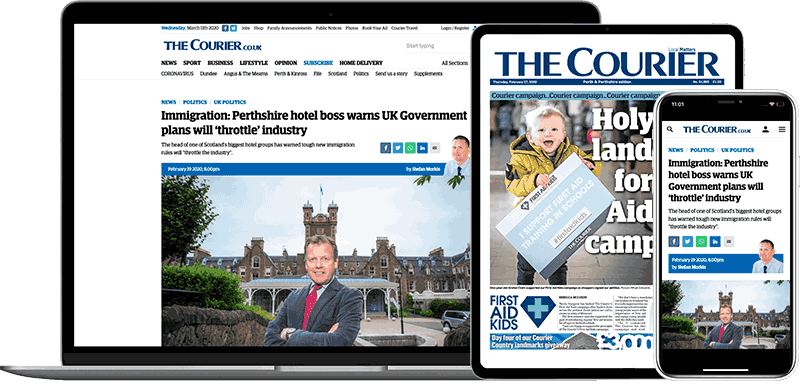 Help support quality local journalism … become a digital subscriber to The Courier
For as little as £5.99 a month you can access all of our content, including Premium articles.
Subscribe