 Sir, Only very rarely could anyone find politics, or elections, exciting but the forthcoming one may be one of those rare occasions when it is.
With Tory cuts and Labour turning its back on socialism, the Liberals little more than a joke and the rise and rise of the SNP, it will come down to the wire and I am sure we will be bombarded with debate leaflets and many other forms of propaganda.
This may turn off some people and make them head for the hills, but the referendum generated an interest never before seen in my lifetime and I wouldn't be surprised if it carries over and people remain interested as they now realise their vote can make a difference.
For too long politicians received our votes to return to that ivory tower in Westminster to make grand speeches but in reality change little, with only a few actually helping their constituents.
The referendum is now over although some (on both sides) seem reluctant to let it go, judging by some of your regular correspondents but the debate will no doubt carry on.
It is the beginning of a new chapter in Scottish history not the end of it.
It will be very interesting to see which way the people of Scotland will swing come May as I think there may be a few shocks for what has been the norm for many years in the political history of Scotland.
Bryan Auchterlonie. Bluebell Cottage, Ardargie.
We should bear this in mind
Sir, Now we know. The poll tax was used by Margaret Thatcher's government as a Scottish experiment despite statements to the contrary at the time.Senior politicians, from the then chancellor down, lied through their teeth.
How can these parties ever be trusted again? Let's remember that when we consider who to vote for in May.
Donald Macgregor. 5 Kinkell Terrace, St Andrews.
Comparisons are irrelevant
Sir, Alex Orr's continued defences of the indefensible are always a good read and in his latest comparison of the economy of Scotland with that of Saudi Arabia he excels himself (letters, December 31).
Of course oil prices fluctuate and of course an oil fund to smooth those fluctuations is a good idea, but there has to be a huge financial surplus before such a fund can be started. The SNP independence case was based on mere survival with oil at $110 a barrel, with nothing left over to start a fund. At today's oil price there would not even have been survival.
Mr Orr should deal with the world as it is, not how he would like it to be and stop making irrelevant comparisons with other countries.
Malcolm Parkin. 15 Gamekeepers Road, Kinnesswood, Kinross.
One team to represent city
Sir, As a Dundee United supporter, I was delighted with the demolition of our rivals from Dens Park. However, it occurred to me that, in the long term, it might provide a more realistic opportunity for future success in terms of winning trophies if only one senior team represented Dundee.
There were around 13,000 fans at Tannadice as opposed to a maximum of around 7,000 for most games. Aberdeen FC are now debt-free and can anticipate attendances of up to 15,000. Hearts and Hibs will soon be back in the premiership and can attract similar crowds. Rangers must eventually reclaim their position in the premiership.
To have any chance of posing a threat to the Glasgow giants, Hearts, Hibs and Aberdeen, it would seem logical that one Dundee club attracting around 13,000 would be better.
Bill Watson. 17 Seaview Avenue, Arbroath.
My admiration just increased
Sir, I came across a list of exceptional people which included Paul Dirac, the greatest British physicist of the 20th century, the sculptor Henry Moore, artists LS Lowry and John Piper, writers Aldous Huxley and JB Priestly, journalists Kingsley Martin and Hugh Cudlipp and actors Paul Scofield and Robert Morley.
My admiration for these gentlemen only increased when I learned they had all turned down a knighthood.
John Cameron. 10 Howard Place, St Andrews.
They deserve recognition
Sir, Once again the New Year's Honours list reveals so many people who have not really done anything, apart from perhaps posing in front of a television camera to gain the limelight.
What about the real "professionals" who help others every day, such as hospital and medical staff, members of the emergency services, who are always first on the scene to give help and care.
There are also the kind and generous folk who help others throughout the year and make donations to various charities without "shouting from the rooftops".
These are the real people and the ones who rarely gain any recognition for their efforts.
John McDonald. 13 Rosebery Court, Kirkcaldy.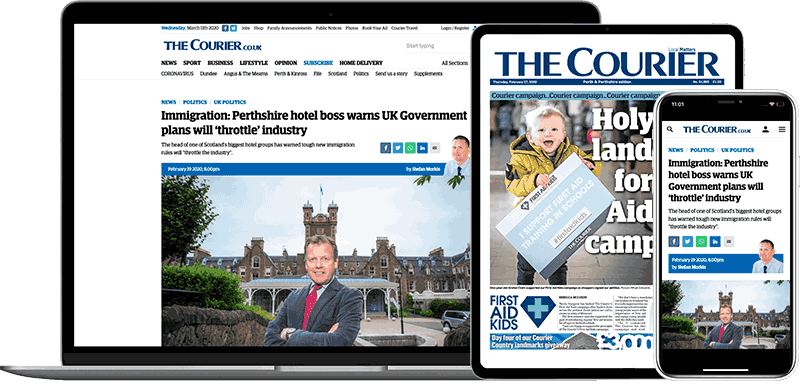 Help support quality local journalism … become a digital subscriber to The Courier
For as little as £5.99 a month you can access all of our content, including Premium articles.
Subscribe