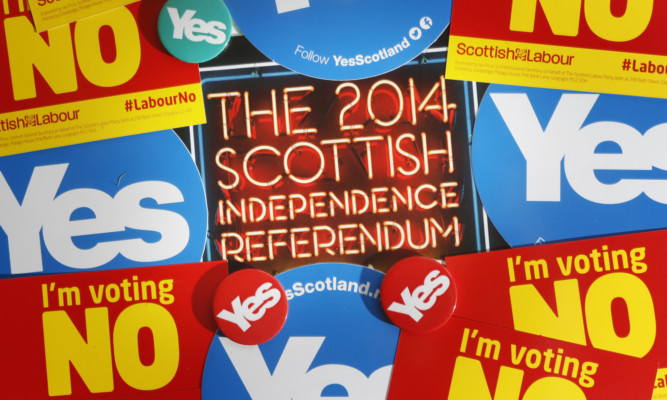 As we enter the final four weeks of the referendum campaign, I've noticed a disturbing trend in my quiet neighbourhood. There has been a proliferation of Yes posters appearing in the windows of local people, some of whom I know or thought I did.
This is odd, not just because it is a small 'c' conservative area, where one's politics are usually one's own business, but also because Better Together campaigners here have encountered little opposition. This is supposed to be No territory.
In a nearby shop selling Saltire and Union Jack cushions, the enterprising owner has stuck up her sales figures for all to see and guess what? Far more customers have bought the Saltire which, though the flag of all Scots, has been appropriated by the nationalists.
Driving out of town it's the same. There are definitely more Yes car stickers and more Yes adverts. Yes badges are bigger than No ones. Yes release balloons and set up street stalls and they hold noisy rallies.
No wonder those working for the separatist cause believe they are winning; they see signs of their support everywhere they look and mistake it for momentum. Their volunteers talk of a grassroots revolution and predict a mass swing in their favour on polling day.
But this is not optimism, it is delusion. The nationalists may be good at publicity but, as a former Yes camp insider warned over the weekend, they have been preaching to the converted.
Stan Blackley, an adviser to the Scottish Greens and a one-time Yes Scotland executive, said the campaign had staged thousands of events but those attending were "still only hearing from the same small group of politicians and Indy celebrities".
"So many of these events are packed with people who have already made up their minds," he said.
And the "bland platitudes" on billboards don't give people a reason to vote Yes. It's one thing to gee up your cheerleaders but quite another to convince sceptic voters.
On Yes supporting websites, separatists tell each other about the inroads they've made, and Yes activists boast about the hearts and souls they have bagged. All this may be more comforting than the official polling figures, but it doesn't tell the real story.
The Radical Independence Campaign claimed that 60% of the poorest voters were backing Yes after it canvassed housing estates from Easterhouse to Kirkcaldy. But in some communities it visited, nearly 40% were undecided and, as a Labour MSP remarked, they'd probably say Yes to get that lot off their doorstep.
More conventional opinion polls, which don't just target areas of deprivation and low voter turnout, as Radical Independence did, find not much has changed since the beginning of April.
The psephologist John Curtice said that in a round-up of the last six polls, the Nos were on 57% and Yes was at 43%. The nationalists have never taken the lead, not once in the entire slog of this long campaign except perhaps in their own minds.
They have failed to make any significant impression on women voters, who overwhelmingly veer towards the status quo; they have not impressed the young; and almost three-quarters of the over-60s are worried about their pensions in an independent Scotland, making them almost twice as likely to be Unionists than Nationalists (62.7% compared to 37.3%, according to the latest Survation poll).
Many in Yes Scotland say they have had a ball over the past few months. A report in the Economist described their campaign as a "carnival" (while Better Together is a "machine"), with artistic initiatives and, in the Edinburgh Fringe, pro-independence plays and stand-up comics mocking the mainstream politics of the unionists.
But for all their rowdiness, the nationalists have not captured the public imagination, or they would be heading towards a stunning victory by now.
The "uprising" against Westminster touted by ultra-left separatists, such as Radical Independence, has simply not happened and the marches to protest against English oppression have not materialised.
Soon the party will be over and the political hedonists will have to face reality: it is the silent majority who speak loudest for Scotland.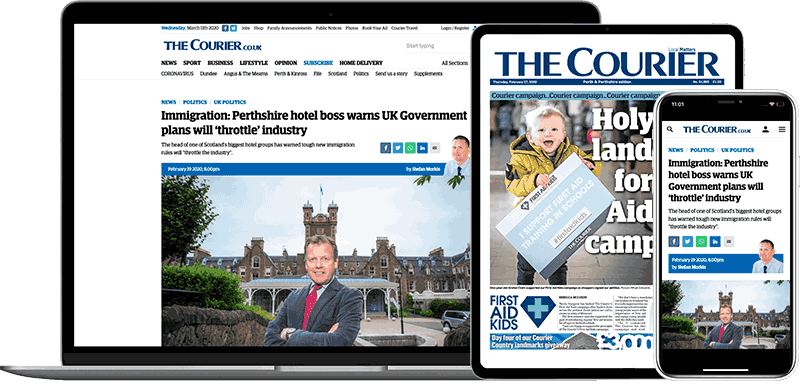 Help support quality local journalism … become a digital subscriber to The Courier
For as little as £5.99 a month you can access all of our content, including Premium articles.
Subscribe