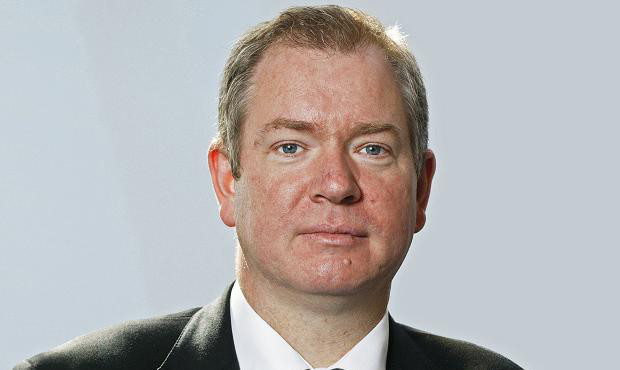 A former Labour MP has confirmed he is to lead a campaign in Scotland to leave the European Union (EU).
Tom Harris, who represented Glasgow South until losing his seat in last year's general election, said he will serve as the director of Vote Leave north of the border.
He insisted the move "isn't about being anti-European" but said instead "it is about putting our own country, our own economy, our own people, first".
Writing in the Daily Record, he said: "I'm proud to announce that I have been asked to serve as the campaign's director in Scotland.
"It's true that most Labour MPs will be voting for the UK to remain part of the EU. But Labour voters themselves are not as convinced.
"And who can blame them? Every week the UK sends £350 million to the EU. Scotland's share is roughly a tenth of that – more than £1.5 billion a year.
"Just think what that money could buy here in Scotland – on schools, on our health service, repairing our roads – if it wasn't being sent into the black hole that is EU spending."
Mr Harris said part of the argument the campaign will make ahead of the June 23 referendum will involve the "challenge of immigration".
A pro-EU campaign, Scotland Stronger In Europe, responded to the announcement.
A spokesman said: "For every £1 we put into the EU, we get almost £10 back through increased trade, investment, jobs, growth and lower prices.
"Scotland Stronger In Europe is already up and running and working hard, with a gender-balanced advisory board of non-politicians from the worlds of business, trade unions, science, academia, public health, encompassing different age groups and parts of Scotland.
"There are 250,000 Scottish jobs linked to our trade with Europe and vital workers' rights – including paid holiday leave and maternity and paternity leave – are protected by the EU.
"Yet with fewer than 100 days to the referendum, the Leave campaign cannot say what would happen to all these gains if we quit."
Earlier this month it was announced former Liberal Democrat leader Sir Menzies Campbell will lead a campaign in Scotland to keep the UK in the EU.
Sir Menzies, who stepped down as an MP for Fife at the last election, will head the European Movement in Scotland's push for a vote to remain.