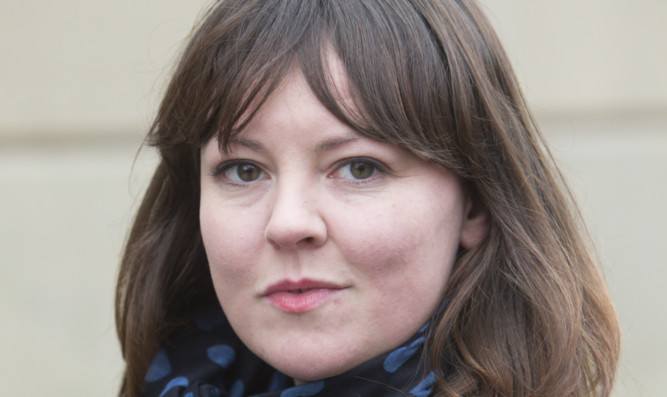 A Fife-born MP has offered to meet police amid reports she is at the centre a major cash scandal involving a high-profile pro-independence campaign group.
Women for Independence (WFI) called in officers after tens of thousands of pounds worth of donations disappeared over a period which included the referendum being held.
It was reported that the probe is focusing on Glasgow East representative Natalie McGarry, originally from central Fife. Opposition parties have called for her to be suspended by the SNP while investigations are under way.
A statement issued by her solicitor Aamer Anwar said: "Natalie McGarry MP is aware that suggestions of reported discrepancies in the accounts of Women for Independence have been passed to Police Scotland.
"This morning I contacted Police Scotland at Natalie's request to advise them that she is ready to meet with them should they wish to.
"Accordingly I have advised Natalie that it would be inappropriate to make any further comment until the conclusion of that inquiry, other than to state that she is certain that there has been no wrong doing on her part."
This is the second time an SNP MP has been embroiled in scandal since the party's general election landslide. Michelle Thomson MP, who was a senior member of the pro-Yes group Business for Scotland, has resigned the Nationalist whip whilst police investigate property deals she was involved in.
The Courier understands most of the donations to WFI were made online, which is where a large chunk of the police investigation will now focus.
The revelations sent shockwaves through pro-independence activists with one calling the latest allegations "gutting and hugely disappointing".
They said: "We've all gone through the same emotions: disbelief, surely not, there must be another explanation, anger, sadness."
Ms McGarry first came to prominence as a political commentator before standing for the SNP in the Holyrood Cowdenbeath by-election last January. She subsequently defeated ex-shadow Scottish Secretary Margaret Curran to win the Glasgow East in May.
The 34-year-old was one of WFI's founding members in 2012 and was initially responsible for looking after their finances.
An SNP spokeswoman said: "The SNP are aware of reported discrepancies in the accounts of Women for Independence however we have yet to see the detail behind these claims."
A spokeswoman for Police Scotland said: "We can confirm that a report has been received by Police Scotland. An investigation is now unde rway."
In a statement issued on Monday night, WFI said: "Women for Independence have, for several weeks now, been examining the finances of the organisation, after our senior support staff raised concerns in late summer.
"We have identified an apparent discrepancy between our income (via donations) and the expenditure which we currently have evidence of. Because of the potential seriousness of this issue, the National Committee of WFI decided that the right thing to do was to pass this matter to the police.
"The discrepancies occurred during the period from 2014 through to our formal constitution as an organisation at our first AGM in March 2015. It is the robust and appropriate systems and procedures that were adopted following that AGM that have revealed the discrepancies concerned.
"Women for Independence has been and is supported by hundreds of women and men who have donated to our work. We know that those people will share our profound disappointment that this situation has arisen.
"The situation we have referred to the police for further inquiry is serious but we want to stress to our supporters that appropriate, robust and transparent controls are now in place to protect any monies donated to WFI now or in the future.
"We hope that our members and supporters are reassured that Women for Independence have acted promptly and taken the appropriate steps."
A Scottish Labour spokesperson said: "These are very serious issues and there are very serious questions to answer.
"When it was reported that Michelle Thomson was subject to a police investigation she had to leave the SNP. Nicola Sturgeon told the Scottish Parliament that was the right thing to do. What is right for Michelle Thomson must surely be right for Natalie McGarry."
A spokesman for the Scottish Conservatives said: "If it is the case that police are investigating this MP, then the SNP must suspend her immediately, given the serious nature of the allegations."