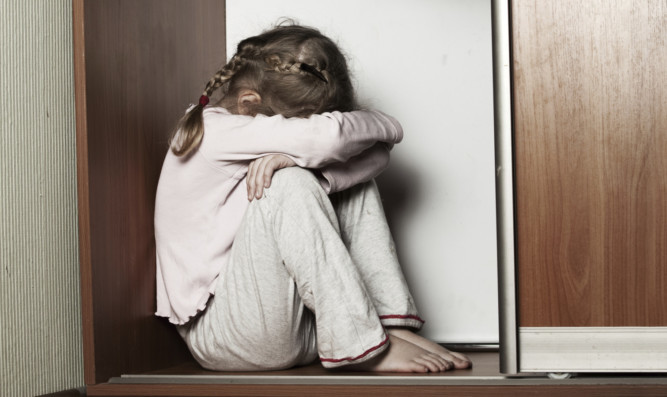 The Scottish Government has been urged to speed up waiting times for children with mental health problems after it emerged NHS Tayside has the country's worst record.
Less than a third of the 532 children and young people in Tayside needing mental health support between July and September were seen within 18 weeks, according to official figures released on Tuesday.
Youngsters with problems such as depression, ADHD and early onset psychosis wait an average of six months in Tayside compared with nine weeks nationally.
Sophie Pilgrim, from Scottish Children's Services Coalition, has pleaded with the Scottish Government to act quickly to increase investment and avert the potential for disaster.
"The consequent delay in diagnosis and appropriate support can lead to a crisis situation for the child or young person concerned, as well as for their family, and the need for costly extra resources to address this," she said.
The Government has demanded 90% of those referred to Child and Adolescent Mental Health Services (CAMHS) are seen within 18 weeks.
The Scotland average is 73%, with Tayside cast adrift at the bottom of the national table with just 31%.
Mental health minister Jamie Hepburn said it was "clearly disappointing" some health boards were not meeting the target and promised to develop an improvement programme.
He added: "This will look at where problems lie, what solutions could be found and where there are examples of best practice from around the country that might help to reduce waiting times."
Tom Garnett, from Dundee Association for Mental Health, described the figures as "alarming" and said those in distress could not afford to wait so long for help.
He said: "There is that cumulative effect that the longer it takes for someone to be treated the worse their situation gets and the more complex the solutions needed."
He called for a shift of focus on prevention rather than cure, but warned more cuts would compound matters.
Angela White, the acting head teacher of Harris Academy in Dundee, said they are a "great believer" in tackling issues early and are doing that by mobilising their workforce and the wider school community to recognise symptoms and lend support.
She added: "There is concern across the board about how we meet the needs of our young people, particularly those at the acute end of needing mental health support."
Dawn Sturrock, from NHS Tayside, said more staff have been appointed and the CAMHS team is "making a significant impact and reducing waiting times".
She added: "Whilst a small number of children and young people who now have appointments in November have waited longer than 18 weeks to get these appointments, it is expected that all new referrals for children and young people will be seen within 18 weeks by the end of the year."