There has been no change in the UK Government's position towards a referendum on Irish unity, Northern Ireland Secretary Chris Heaton-Harris has insisted.
Appearing before the Northern Ireland Affairs Committee, Mr Heaton-Harris also stressed that there is currently no basis to suggest that a majority of people in the region wish to separate from the United Kingdom.
He was questioned about comments made this week by Northern Ireland Office minister Steve Baker, who expressed regret that the Brexit referendum did not require a supermajority to pass, and suggested any vote on Irish unity should also use such a threshold.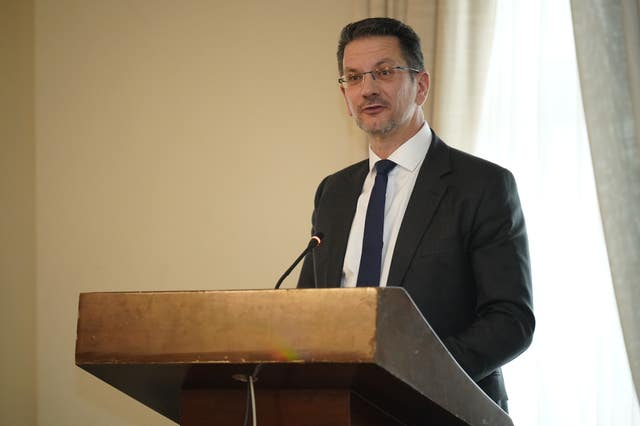 Mr Baker told the British-Irish Parliamentary Assembly (BIPA) that the Brexit referendum "probably should have been a supermajority" of at least 60%.
He then cautioned against a "50% plus one" result in any potential Irish unification vote.
Mr Baker asked: "Would anyone here seriously want a 50% plus one United Ireland result in Northern Ireland?
"I deliberately say it like that because some of you I know would (want a 50% plus one result). But just reflect on the trouble we had from running a 50% plus one referendum in the United Kingdom."
Addressing the issue at the Northern Ireland Affairs Committee, chairman Simon Hoare invited Mr Heaton-Harris to "shoot a fox that started running around this week" and which he said had been causing consternation in Northern Ireland.
He said: "That fox is the supermajority retro-fit. Are you in a position to shoot it?"
Mr Heaton-Harris said: "The comments should not be considered any shift in Government policy.
"I would just like to assure the committee and all that serve on it that the Government is unwavering in its commitment to all strands of the Belfast/Good Friday Agreement, not least the principle of consent and the need to exercise parity of esteem for the identity, ethos and aspirations of both communities."
He added: "The agreement is clear that any change to the constitutional position of Northern Ireland would require the consent of a majority of its people.
"In fact the agreement makes clear that it would be wrong to undertake any constitutional change without this fundamental principle of majority consent.
"In accordance with that principle of consent, Northern Ireland will remain part of the United Kingdom for as long as its people wish it to be and we are absolutely clear there is no basis to suggest that a majority of people in Northern Ireland wish to separate from the United Kingdom."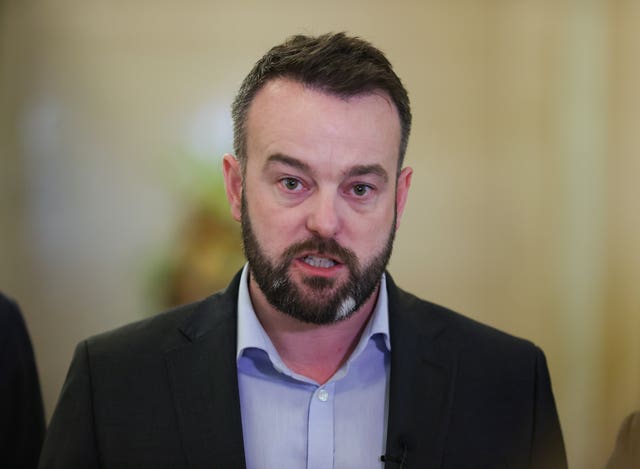 Mr Baker's comments drew a sharp response from SDLP leader Colum Eastwood, who warned earlier this week that the principle of consent was "not up for debate".
Mr Eastwood said: "Steve Baker is right to acknowledge the significant deficiencies in the public debate that preceded the Brexit referendum.
"There are huge lessons for those of us who support constitutional change and a future referendum on unity.
"But fundamentally, there will be no supermajority requirement for change because unionist votes cannot be worth more than anyone else's."