People affected by flooding from Storm Babet could be eligible for a £500 cash grant, council tax relief or funding towards repairs and flood protection, the Government has said.
The extreme weather has left hundreds of people homeless while at least seven people are believed to have been killed.
Communities Secretary Michael Gove and Environment Secretary Therese Coffey said the money will be available to people who have experienced "exceptional localised flooding".
Affected households can apply for up to £500 while homes and businesses are eligible for 100% council tax and business rates relief for at least three months, ministers said.
Small and medium-sized businesses in affected areas are eligible for up to £2,500 from the Business Recovery Grant while flood-hit property owners can apply for up to £5,000 to better protect their homes.
Mr Gove said: "The support I am announcing today will give those impacted by these terrible floods a helping hand so they can get back on their feet and recover from Storm Babet.
"I will continue to work closely with our partners across Government and councils to make sure we are doing all we can to support businesses and families who have had to face such challenging and upsetting circumstances."
The money will be available through local councils and comes from the Flood Recovery Framework, which has only been used twice before since its creation in 2017.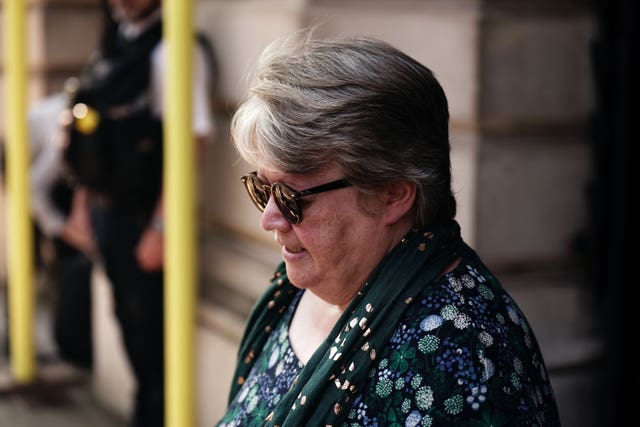 Ms Coffey said: "My sympathies are with everyone who has experienced the devastating effects of flooding. I would like to thank our Environment Agency teams and first responders, with 62,000 properties already protected thanks to our flood defences.
"Our Property Flood Resilience Repair Grant Scheme will soon be open to help residents better protect their property in the future, giving some peace of mind as they rebuild and repair."
Ms Coffey was criticised earlier this week during a visit to flood-hit Retford in Nottinghamshire, with residents saying she went to "polish her halo".
Victims said the area floods annually but never as bad as this year and that the Government should have done more to protect people before the storm.
The Government said it protected nearly 50,000 homes and is putting £5.2 billion into further defences.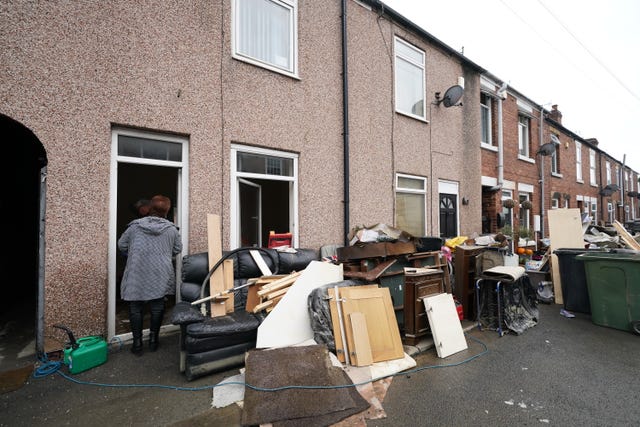 Ms Coffey told MPs on Tuesday that the storm was harder to predict because it came from the east instead of from the Atlantic, as is more usual.
Scientists have said attributing individual extreme rainfall events like Storm Babet to climate change is much more difficult than with heatwaves, but it is generally understood that the warming atmosphere holds more moisture, leading to more intense rain storms.
Every degree of warming adds 7% more water to clouds, with the extreme rain affecting northern Scotland more than anywhere else in the UK.
The Met Office predicts a quadrupling of extreme rainfall events by 2080 if greenhouse gas emissions are not curtailed, though this rises to a 10-fold increase for north-west Scotland.