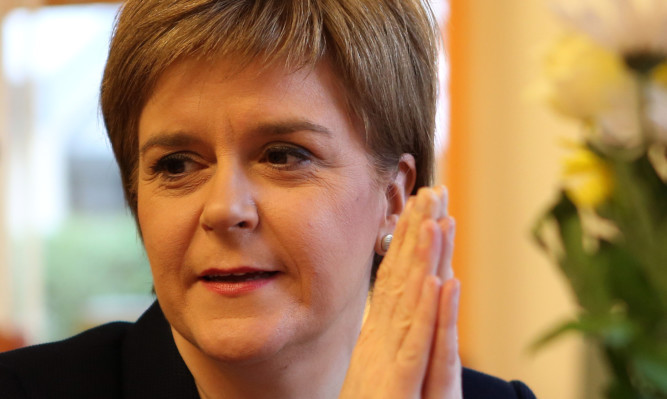 Nicola Sturgeon has promised a "relentless" focus on boosting the economy and creating jobs if the SNP is elected for a third term in government.
The party leader made the pledge on an election visit to Ferguson's shipyard in Port Glasgow, Inverclyde, which was recently saved from closure.
The party said its investment in new hybrid ferries had allowed the shipyard to expand and take on more staff.
Ms Sturgeon said the SNP's economic plan includes fresh support to help businesses expand, a new annual innovation prize, an educational programme aimed at encouraging entrepreneurship in the workplace and investment in apprenticeships, and other support to help young people find work.
The SNP will also triple the number of exporting advisers in Scotland and set up new innovation and investment hubs in London, Dublin and Brussels to attract inward investment and help businesses access new markets.
Ms Sturgeon said: "Scotland's economy has strong foundations – with employment outstripping the rest of the UK, inward investment levels booming and exports increasing – but we are determined to build on the progress we've made in recent years and go even further in boosting our economy and creating more and better jobs.
"One of the key ways we can continue to improve our economic performance is by working to incentivise innovation and boost our productivity – and a re-elected SNP government will put in place a series of ambitious plans to ensure our economy is able to meet its full potential.
"While the SNP in government would guarantee a relentless focus on continuing to improve our economy and create jobs, the other parties' have so far been unable to string a coherent economic plan together – with the Tories continuing to be wedded to George Osborne's austerity plans, and Labour's only idea on the economy seeming to be hiking taxes on low-earners in Scotland."