Lewis Hamilton was crowned Formula One world champion for the third time after winning the United States Grand Prix, on this day in 2015.
Hamilton, then 30, became only the second British driver after Sir Jackie Stewart to achieve the feat after edging Mercedes team-mate Nico Rosberg in a thrilling race.
Four-time world champion Sebastian Vettel, who would have kept the title race alive with three grand prix remaining had he finished second in Austin, came third.
Hamilton also became the 10th Formula One driver to win at least three world titles and went on to win his seventh in 2020 and joined Michael Schumacher at the top of the all-time list.
On a wet track in Austin, Hamilton started second on the grid behind Rosberg and made an aggressive start by pushing the German wide at the first corner to take the lead.
Rosberg slipped to fourth behind Daniil Kvyat and Daniel Ricciardo, but – as the track dried – the Red Bull pair lacked the pace to challenge and the race developed into a battle between the two Mercedes team-mates.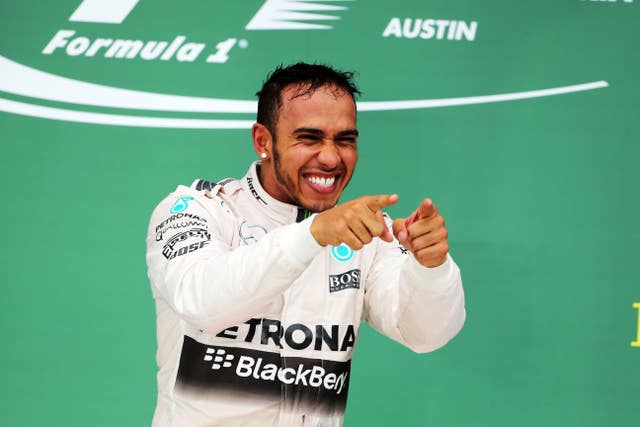 Hamilton trailed with eight laps to go, only to pounce on a mistake by Rosberg, who ran wide after losing traction out of a hairpin on turn 12, allowing the Briton to retake the lead and comfortably hold on for victory.
It was his 10th win of the season and sealed his third drivers' title after previous successes in 2008 and 2014.
Hamilton went on to equal Schumacher's Formula One record by winning four consecutive world titles in 2017, 2018, 2019 and 2020.