Jonas Eidevall admits Arsenal have a "problem" with the lack of diversity in their first-team squad – but believes it is an issue across all of women's football in England.
The Gunners were heavily criticised last month after their squad photograph for the 2023/24 season contained no players from diverse backgrounds.
Having initially declined to comment on the issue, Arsenal later published a statement admitting it was a "key priority" to improve diversity.
"We acknowledge our current women's first-team squad does not reflect the diversity that exists across the club and the communities we represent," it read.
"Increasing participation among young women and girls from diverse backgrounds is a key priority for us at academy level, with specific measures in place to improve pathways and accessibility."
Eidevall was asked about the widespread condemnation of the picture ahead of Arsenal's Women's Super League clash against Manchester City on Sunday.
"I haven't seen much reaction online but I think where we come from, north London, we are very proud of our community," he said.
"It is a diverse community. The history of the club, both the men's first team and the women's first team has very proud history of players coming from diverse backgrounds as well and made the club very proud of that.
"So, us not having that diversity in the first team women's today – of course, that is a problem."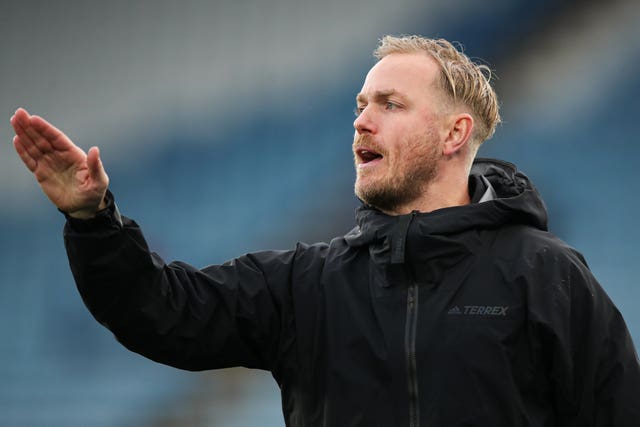 Last year, a report conducted by the BBC estimated that black, Asian and minority ethic players made up a maximum of 15 per cent of those signed to WSL clubs – with Eidevall calling on the whole league, as well as the Football Association, to improve those figures.
"I think women's football has a diversity problem in that, in getting especially people of colour involved more in football, not only at the top level, but also at the grassroots level and I think we have to work with it but also the FA and other clubs," he added.
Arsenal's statement, meanwhile, concluded: "Across all our teams, including our men's and women's academies, we're proud of our players from diverse backgrounds who have contributed to our history, success and culture.
"It's a priority for the club to continue to drive greater diversity and inclusion and create a sense of belonging for everyone connected to the club."