England bowler Stuart Broad and Twenty20 captain Eoin Morgan have defended the England and Wales Cricket Board's proposed format for their new domestic competition.
The ECB received criticism after announcing plans for a new format consisting of 100-balls-a-side for their city-based tournaments for men and women.
It had previously been thought that the eight-team competitions – due to start in 2020 – would be played under Twenty20 rules, like the popular Indian Premier League and Australia's Big Bash League.
But the proposed format would see teams bowl 15 traditional six-ball overs and one 10-ball over.
Former England bowler Chris Tremlett said he was "not sure what's wrong with 2020 and why we're trying to get funky," in a post on Twitter, adding that he felt cricket's longer format needed "spicing up" not the shortest.
And a large number of responses to the ECB's announcement on social media were negative, as was the reaction from some members of the media.
But Broad, a World T20 winner with England in 2009, is backing the suggested format to be a success.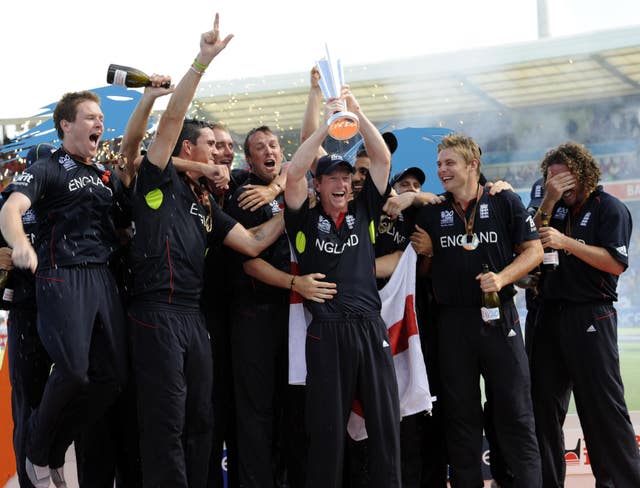 "I'm hugely optimistic, I love the fact that it's different to all the other tournaments worldwide – 15 six-ball overs and then the pressure of a 10-ball over to finish," Broad told Sky Sports News.
"I love the fact it's got a slightly different unique selling point in there, a shorter game than T20, finishing at nine o'clock – perfect for children and families and a great night out."
Morgan, who led England to the World T20 final in 2016, said he would "look forward to the new competition".
In a quote posted on the ECB's Twitter account, he added: "The landscape of cricket has changed over the last 10 years. It's great to see innovation helping grow the game."
Former England captain Michael Vaughan admitted adding another format could cause confusion, but thinks the franchise set up would be "great for the game in the UK".
The plan was put to the chairmen and chief executives of the first-class counties and the MCC by the ECB on Thursday.
An ECB statement said the competitions would take place in a five-week window in the middle of summer and that it would be "distinct" from the existing 20-over Vitality Blast tournament as well as the IPL and the Big Bash.
The ECB's chief commercial officer Sanjay Patel, who will be managing director for the new competition, added: "This is 100-ball cricket, a simple approach to reach a new generation. Based on 15 traditional six-ball overs, the other 10 balls will add a fresh tactical dimension.
"Crucially, this will also help differentiate this competition from Vitality Blast and other T20 competitions worldwide, maintaining our game's history of successful innovation."
ECB chief executive Tom Harrison said: "This is a fresh and exciting idea which will appeal to a younger audience and attract new fans to the game."