Ben Stokes endured a slow start to his Test comeback but left his England team-mates in no doubt he will be ready to make an impact when his chance comes against India.
Chris Woakes reported his fellow all-rounder was his usual self at Trent Bridge on the hosts' occasionally frustrating first day of the third Specsavers Test, which ended with India on 307 for six after being put in.
There were three early wickets for Woakes, none for Stokes but an important catch at first slip for the returning resident match-winner when India captain Virat Kohli fell for 97 – edging a drive at an Adil Rashid leg-break.
Asked about Stokes' demeanour in his first match since being acquitted of affray at Bristol Crown Court just four days ago, Woakes said: "There was no real difference in Ben.
"He's the same as he always is – obviously desperate to do well, desperate to perform for England.
"Today probably didn't go as well as he'd have liked … he'd have liked to pick up a couple of wickets, but that's the game."
Woakes was Stokes' replacement at Lord's last week, and responded with a man-of-the-match display – and it was therefore Sam Curran who had to drop out of a winning team here.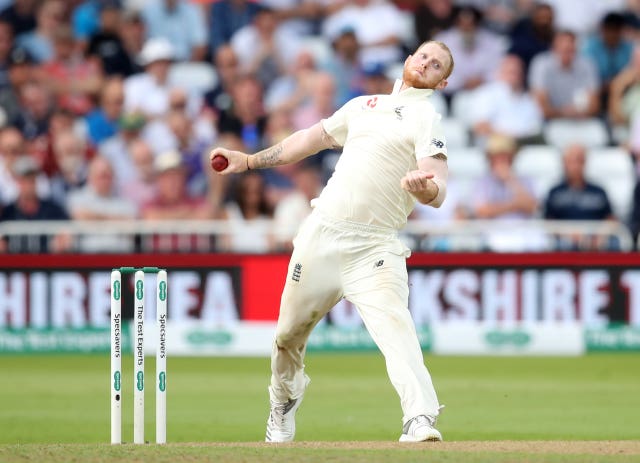 Asked if he feels the need to rack up wickets and runs in every Test to stay in the team, Woakes said: "No, not really.
"I just try to do my job.
"There's always pressure to perform whenever you put the England shirt on – always people knocking on the door.
"It is unfortunate for Sam to miss out. But when someone like Ben comes back, he's a world-class all-rounder who has performed for the team for such a long period of time, you can understand that decision."
England had to work hard for their successes, as they bid to wrap up the series from 2-0 up with three to play – especially when Kohli and Ajinkya Rahane (81) were sharing a fourth-wicket stand of 159.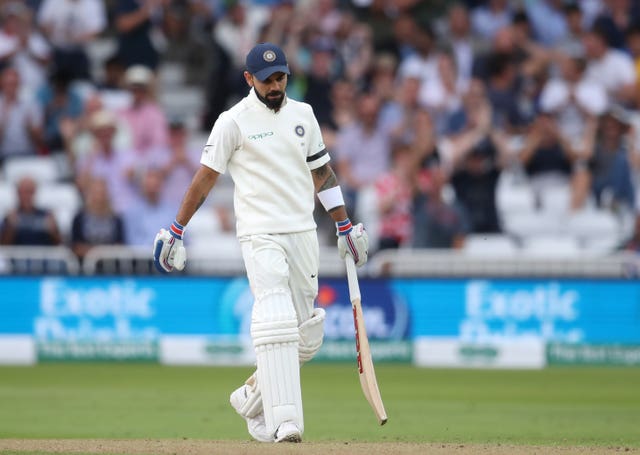 Woakes added: "When you do win the toss, and go out there and have a bowl, there's always that added pressure to skittle them early.
"But credit to India, the ball moved around pretty much all day – there was probably a period through the middle when it didn't do quite as much, when the sun was out, and they capitalised on that.
"Throughout that middle period, we struggled to create a chance.
"We tried a few different things.
"When you come off the back of a game when it's all happened very quickly, sometimes you expect things to happen.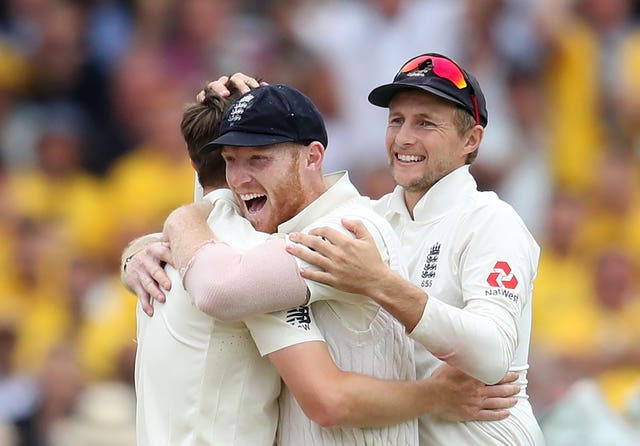 "But it's five days for a reason, and sometimes you have to sit in and be patient."
Woakes rates the match "even", but India vice-captain Rahane hinted India sense they are on top.
"I think 307 for six is a good score on this wicket," he said.
"We were looking to put pressure on, intent was important.
"It could have been better (but) our openers played really well up front, and our middle order capitalised."