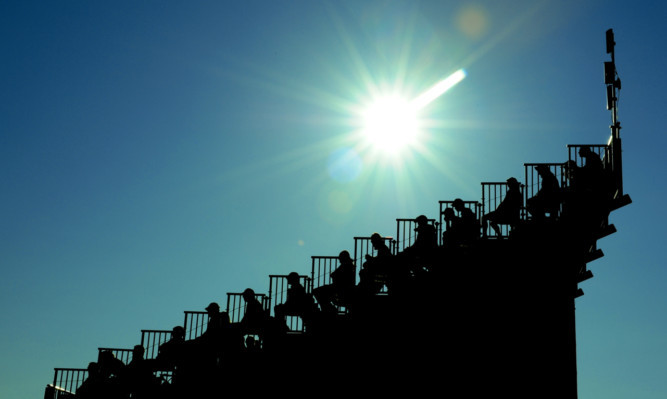 The 142nd Open Championship may have been the time when finally the stoic patience of golf fans ran out.
The R&A were expecting a total crowd of at least 160,000 at Muirfield to watch a full field of the world's best players with just one of the world's top 75 absent.
Instead, they saw crowd figures plummet on the four championship days, more than 20,000 down on the figure 11 years ago. This was despite the best Open weather since 2006.
Bad publicity from the all-male membership issue might have hindered attendance, but never to 20,000-worth.
Instead, it is abundantly clear what the problem is. The Open is now vastly overpriced.
In 2002, a walk-up ticket on championship days was £35. This has steadily risen to £75 this year, leaping £15 from the £60 paid at Sandwich in the last two years.
The R&A have always offered advance sales with big discounts, and apparently the level of these sales hadn't wavered from their expectations. Even on the three practice days, £15 last Sunday rising to £40 on Wednesday, numbers were slightly up on 2002.
It was only when the championship started, and the £75 walk-up ticket price kicked in, that the numbers nosedived.
Imagine you went to the Open at the weekend for a day, with your partner. That's £150 to get in and £10 to park your car. Programme at the gate is £7. A very small bacon roll and coffee each to start the day is £13.10. A couple of bottles of water to walk around with £4.
Maybe burger and chips or fish and chips for lunch £8 each. A couple of beers with that, another £8.40. Water for the afternoon, another £4.
Go to the merchandise tent, buy one posh shirt and one regular shirt, £120 all in.
An 18th replica flag for your wee ones to show you were at the Open: £20. Sandwiches for the final run, £8; and another couple of beers as well.
With the ticket price, eating and drinking reasonably modestly and buying the cheapest items at the merchandise tent, you're £300 for a day out.
Golf fans are loyal and stoic.
They love the game and all ages and in this country at least backgrounds come to watch the championship. But there's a feeling that their loyalty to the Open is being taken for granted.
Taking inflation into account, the cost of the £35 2002 ticket should now be £48 rather than £75.
The golf fans of Scotland have given the R&A a pretty unequivocal message about that.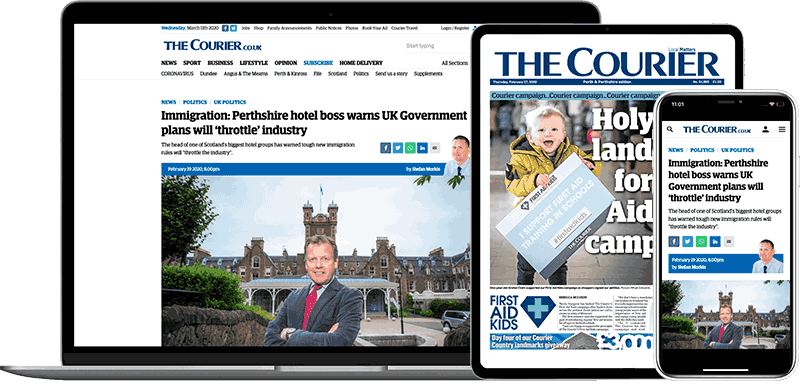 Help support quality local journalism … become a digital subscriber to The Courier
For as little as £5.99 a month you can access all of our content, including Premium articles.
Subscribe