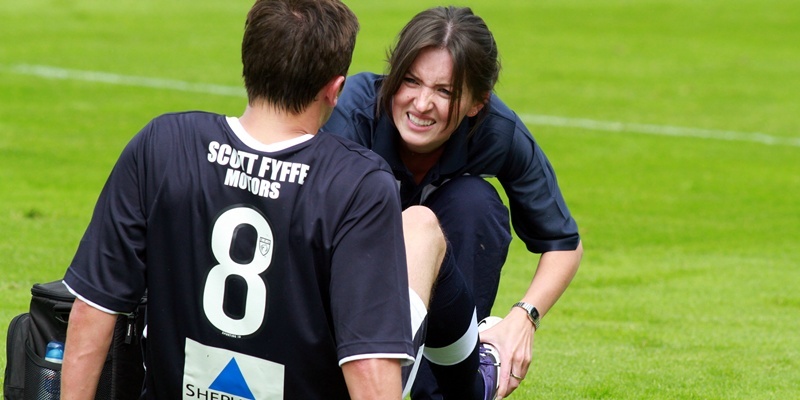 While many officials at Dens Park have been busy adjusting to life in the SPL, spare a thought for one staff member who has had to earn her keep more than most in recent weeks.
Such has been the injury situation at Dens of late, club physio Karen Gibson has had a steady flow of visitors since the season started although Dundee boss Barry Smith is desperate to see her workload go down in the coming days.
Defender Davide Grassi's knee injury will keep him out for between four and six weeks and added to an already lengthy list of players unavailable for selection this weekend.
Smith confirmed that Lewis Toshney will not be able to play on Saturday against Celtic, as he is on loan at Dens from Parkhead, but the young defender was unlikely to feature anyway due to an ankle injury sustained at the weekend.
The club hope the soft tissue damage suffered following a bad tackle against Motherwell will clear up quickly, but it was just another blow to Smith's personnel.
"I'm not wanting to bang on about it because I think we've got a good squad but we've not been able to put up a solid back four because of injuries," he said.
"None of the injuries are pre-existing they all just happened and they are either traumatic or the physio is saying to me they are pathological, which is something that's basically inside.
"It's not something that's happened to them, it's a medical condition, and the rest have been traumatic during games.
"It's not as if we've got five hamstring injuries and four calf injuries that's not the case."
The manager added: "In fairness to Karen, what's been wrong with the players has been diagnosed quickly and has been dealt with as quickly as we could. There's nothing that we can do about them and it's just something we have to deal with.
"I'd be more concerned if it was hamstrings and it was calf injuries because then I'd be looking at my training, but that's not the case. Everything has happened in games but the injury situation is incredible."
With a daunting trip to face champions Celtic ahead on Saturday, Smith will no doubt be glued to his TV tonight as Neil Lennon's side take on Benfica in the Champions League.
"We will have someone there. We had someone there on Saturday at the St Johnstone game as well," he said. "Whether we will learn more out of Saturday's game I don't know but it's more likely to be the team they played on Saturday that plays us."
On a side note, Smith is delighted to see former Dundee boss Jocky Scott back in football after securing a coaching job at Aberdeen.
"It's great for him to be back in," he said. "He's got a wealth of knowledge I've tapped into many a time, so hopefully I can still do that at the right times this season.
"It's good for him to be back in coaching, because that's what he likes, to be in coaching amongst the players."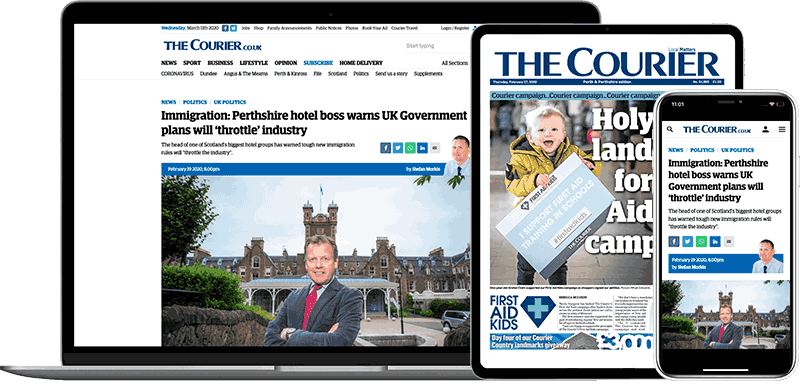 Help support quality local journalism … become a digital subscriber to The Courier
For as little as £5.99 a month you can access all of our content, including Premium articles.
Subscribe