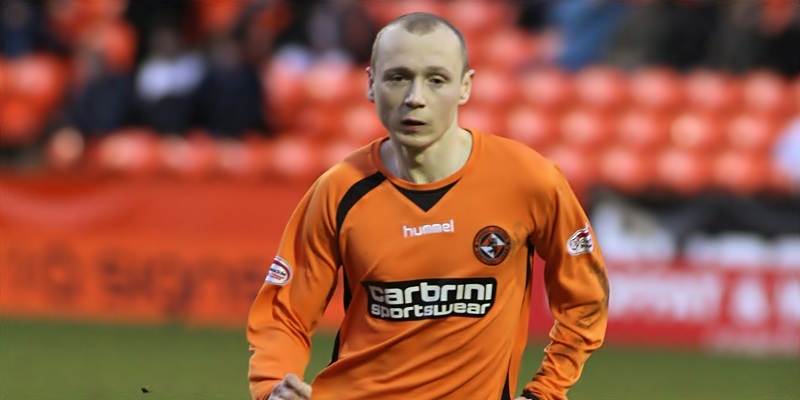 Dundee United's swoop for Willo Flood has been hailed as "an amazing piece of business" by outgoing Tannadice star Craig Conway.
The departure of Conway, whose contract expired at the end of the season, will deprive United of some wing wizardry next season but hopes are high that Flood can work some magic of his own.
The Irishman, who was released by Middlesbrough after failing to win back his place under boss Tony Mowbray following a serious leg break, will be at the stadium today to put pen to paper on a two-year contract, and Conway is convinced that the club have pulled off a real signing coup.
Contentment rather than cash is what he believes is at the heart of Flood's decision.
"He is a top-quality player and I am sure he had offers to go elsewhere, so getting Willo back is an amazing piece of business for United," said Conway.
"He loved his time at United when he was on loan and he still has loads of mates at the club so I am sure that is what persuaded him.
"Knowing Willo, he is a guy who just wants to play football, and after leaving Middlesbrough I am sure money was the last thing on his mind.
"He is big mates with the Irish boys at United and his wife is very close to their families, so that will have been a big factor.
"I am sure he could have got a better contract elsewhere, but being happy will be the biggest thing on his mind and he knows he will get that at Tannadice."
Conway, who is being tracked by Rangers, Ipswich, Crystal Palace and Watford, has gone through the exit door along with Morgaro Gomis, Prince Buaben and David Robertson.
However, with John Rankin having already signed and Flood on his way today, the winger joked the supporters will already have banished him and the others from their memories.
"This will give the fans a massive boost," added Conway. "They have seen a few players go this summer, but Willo is a fans' favourite so they have probably forgotten about us lot already.
"With the club getting into Europe because of the cup final result the place will be buzzing on the first day of pre-season.
"And having a player of Willo's quality there, as well someone like John Rankin he is a very good midfielder I am sure the club will continue the success of the last few years."
Meanwhile, United will launch their new home kit on June 3.