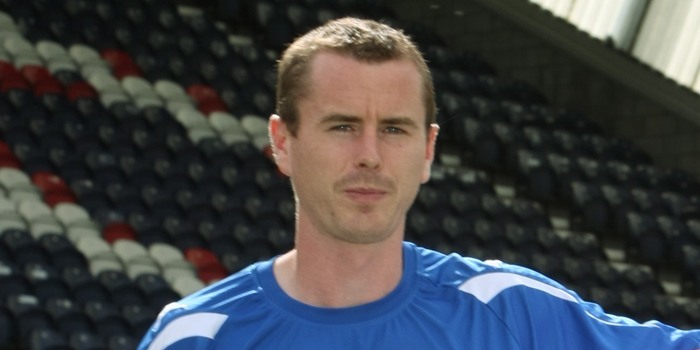 Former Raith Rovers midfielder Stephen Simmons has claimed that the Kirkcaldy club informed their players in January it was win or bust as far as beating Dunfermline to the first division title was concerned.
They were warned failure to go up to the SPL would result in big cuts a bombshell piece of news which ensured that throughout the second half of the season the Rovers squad were working under the incredible pressure of knowing they were playing for their jobs as well as points.
They ultimately lost out on promotion to the Pars, and 15 players including Simmons were axed at Stark's Park as a cost-cutting measure.
The player also claimed the Dunfermline squad were competing under similar stress with the threat of job cuts hanging over their heads as well.
"To be honest, I saw the axe coming as we were told back in January that if we did not win the league, the cuts would be serious," said Simmons, who has also played for Hearts and the Pars.
"The chairman told us that if Dunfermline went up, then the loss of the gate receipts from the local derbies would mean the budget would have to be slashed. I still have good pals at Dunfermline and they were basically told the same they had to win the league or face big cuts.
"We did not realise the situation at Raith was as bad as it was. These things happen in football just now but it is still disappointing. We were told back in the summer that finishing fourth was our target so to end up second and not be awarded a new contract was a big blow something was not right."
Simmons is playing an anxious waiting game as his agent tries to fix him up with another side. With little happening in the transfer market, he realises he will have to be patient although he did issue a "come and get me" plea to Dundee FC boss Barry Smith.
"I am the same as a lot of people and still waiting to get another club," he added. "My agent has said clubs are not wanting to commit although there are a few interested in me, which is nice. However, I just hope there is something concrete at the end of it.
"I have heard all sorts of rumours including one linking me with Dundee. I almost went there once before and it would certainly be nice if I was going to Dens this time. Seriously though, I have been in this position before and it is just something you have to deal with as a player and hope a club comes in for you sooner rather than later."