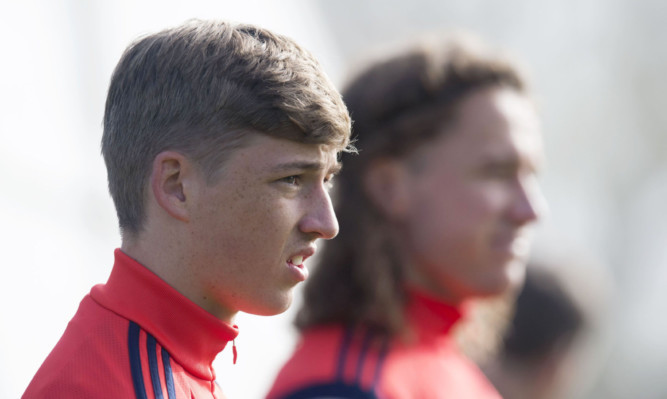 Ryan Gauld and Stevie May have made an immediate impact on the Scotland management team, Mark McGhee has revealed.
And Gordon Strachan's assistant hasn't ruled out the former Dundee United and St Johnstone stars getting some game time in the upcoming Euro 2016 qualifying double header.
"They've fitted in really well," McGhee reported.
"We got our first look at them in a match situation this morning but Gordon has been very pleased with both of them. He commented on Stevie May and his movement, and his touch.
"The wee lad, Ryan, did things naturally that Gordon talks about. So he was well pleased with both."
McGhee added: "I pulled Ryan aside and I said to him that before the Croatia game last year that we pulled in Barry Bannan at the last minute and Barry trained that well that he ended up playing.
"He's now played in something like seven out of nine games for us.
"I said, 'don't be afraid or embarrassed to be really trying. You're not just here because we want to have a look at you'. It's up to him to show Gordon. Decisions aren't made prior to them arriving here. He's in the squad and if he shows up well enough he's got a chance of being part of it.
"It will be hard for him to move up too quickly because there are a lot of good players ahead of him, but he can certainly put himself in Gordon's mind.
"I was asked when he went there (Sporting) what I thought, and I said that it could only be good for him. It will give him a broader outlook on life, test him and challenge him as a footballer."