 Steven Fletcher is hoping he and namesake Naismith can form a long-term partnership and become a deadly double act for Scotland.
The front pairing linked up well against Georgia with Naismith in particular unlucky not to take at least one of his chances.
Fletcher though insists the fact Scotland were creating those opportunities bodes well for Tuesday's crunch tie in Poland.
The Sunderland striker said: "On another day, Naisy would have scored but he is a great finisher and you have seen that with the start he has had in the Premier League.
"If we can create the same amount of opportunities against Poland, then we have got a great chance.
"Hopefully, it can be a long-term partnership I have played with Naisy a lot from when we were also in the Under-21s.
"We know what each other is about and we bounce off each other well."
When asked if the players were feeling any extra strain before the Georgia match, Fletcher insisted: "There is a lot of pressure going into every game but we gave a great performance.
"I thought we were especially good in the first half when we passed the ball about very well.
"We created a lot of chances and on another day we probably would have taken them all. It was still a good result though and more importantly, we have got the three points."
For all of Scotland's dominance and possession, the game was balanced on a knife edge with the score just 1-0.
Fears that the Georgians would snatch something from the game against all the odds looked to be realised with 10 minutes remaining when Irakli Dzaria was presented with a gilt-edged chance.
Fortunately for Scotland, he pulled his shot wide with the goal at his mercy.
Fletcher insisted: "It would have been unfair had they scored with their chance near the end. We also created a lot of chances but we just didn't put them away.
"The thing is, if we weren't creating any opportunities then we would start to question ourselves.
"But we are getting those chances and we are passing the ball about very well.
"We were getting into the final third a lot and getting a lot of balls into the box so I can't complain.
"This will give us confidence going into the Poland game on Tuesday and I think we have got another great chance."Ends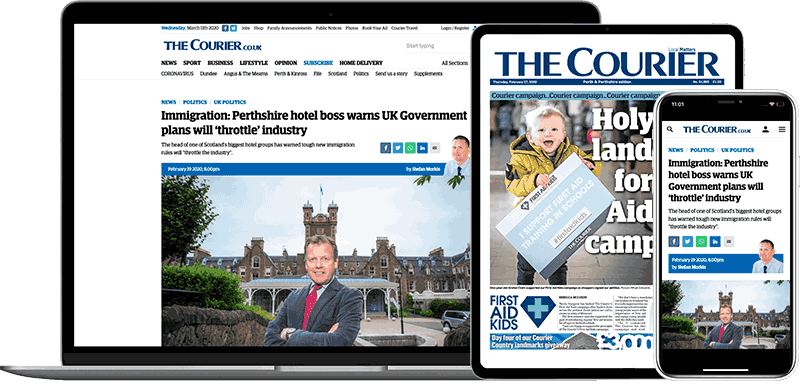 Help support quality local journalism … become a digital subscriber to The Courier
For as little as £5.99 a month you can access all of our content, including Premium articles.
Subscribe