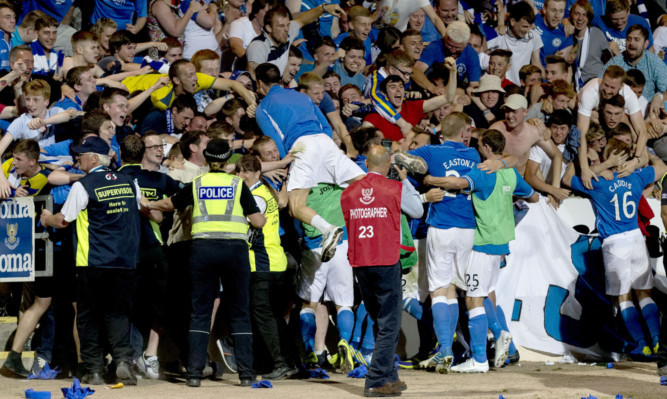 Scotland's defeat in Georgia on Friday night in our European qualification group confirmed something that I've long felt.
The national team is no longer the centre of my football universe.
In recent years their fortunes have come a distant second to club football for me. Years of watching average Old Firm players win caps ahead of players at other Scottish clubs, or watching previously overlooked players miraculously reach international pedigree on arrival at Celtic Park or Ibrox jaded my appetite for the national side.
The depressing experience of games at Hampden, where binoculars are needed at either end for a decent view, didn't help my waning enthusiasm.
I've enjoyed my share of epic Scotland games. Wembley in 1977 when we beat England 2-1 to win the Home International championships, and I found myself swept onto the pitch with the crowd, was one.
Later that year came another: Swaying with thousands of tartan-clad foot-soldiers in a dangerously overcrowded terracing at Anfield. That night we beat Wales 2-0 in the World Cup qualifier to book our place in Argentina with Ally's army.
None of that though made my spirits soar the same way that watching Dundee United, Dundee or St Johnstone strut their stuff in Europe did. The great European nights at Tannadice when continental giants Barcelona, Borussia Monchengladbach or Roma came calling was club haute cuisine v international cauld kale to me.
Recent trips with Saints to Rosenberg and Luzern gave me a thrill which Scotland couldn't compete with.
Long before I was involved in broadcasting, Dundee FC's jousts in the 1970s with Cologne, AC Milan, FC Twente and Molenbeek inspired fervour in me that the national team never quite invoked.
Chiefly though, I suspect it was results like last night, the constant disappointment and let-downs; the rollercoaster rides from the heights of promise to the depths of despair, which sapped my national passions.
I hope beyond hope that we beat Germany at Hampden on Monday night, but if we don't and our qualification hopes evaporate, I'll survive: I'm used to it.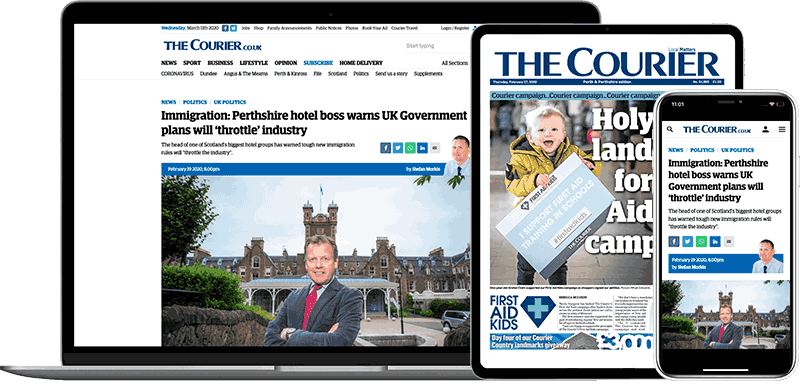 Help support quality local journalism … become a digital subscriber to The Courier
For as little as £5.99 a month you can access all of our content, including Premium articles.
Subscribe