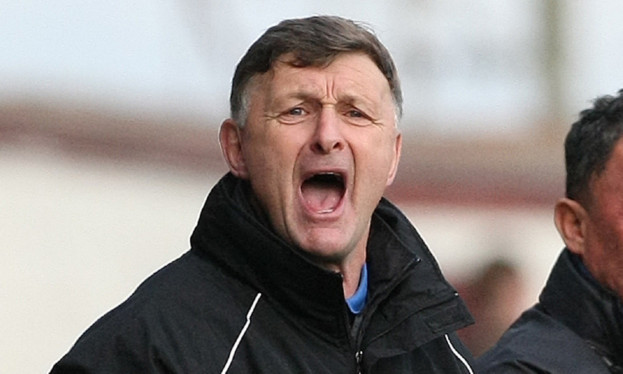 Montrose boss Paul Hegarty has urged his players to seize their second chance and overcome Lothian Thistle in tonight's Scottish Cup second round replay at Links Park.
The Gable Endies could only draw against the non-league outfit two Saturdays ago, a result that left the Angus club's manager raging.
He was looking for a big response from his players at the weekend when they entertained Berwick Rangers on league business and he certainly received it.
Montrose stormed to a 4-1 victory, a result that saw them leap to second in the League Two table and led directly to the sacking of Berwick boss Colin Cameron.
Now, Hegarty is hoping that his side's first win since the start of October will be the confidence booster that will help them overcome Lothian Thistle and send Montrose into the next round to face Highland League Huntly.
The manager said: "We played well on Saturday and I was delighted that we scored four goals.
"They were spread round the team and it was just great to get back to winning ways again.
"That had been a few weeks without a victory so the result should give everyone a lift.
"We were looking for a reaction after the Lothian Thistle game and we certainly got one.
"We had prepared really well for the cup game and had them watched.
"The players were given the reports so it was very disappointing that we under-performed.
"Hopefully the lads will now grasp the opportunity of this second chance to get into the next round.
"Certainly if they put in the same hard work and show the same application that they did on Saturday, then I am sure we will."
Montrose will be without the injured Jordan Millar, Adam McWilliam and Paul Watson.