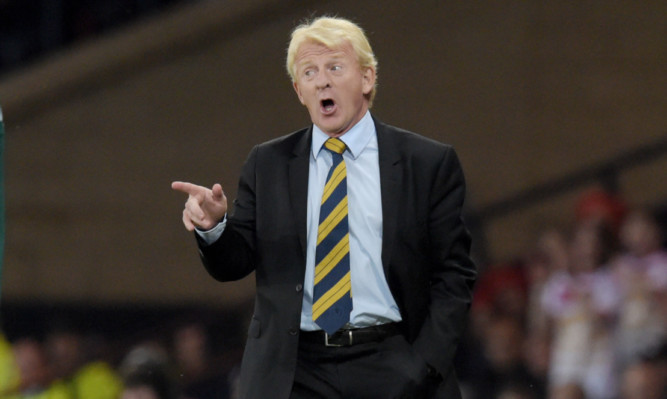 Scotland manager Gordon Strachan remained defiant in defeat last night, declaring: "Trust me, we are still in this."
The Scots battled all the way against world champions Germany at Hampden but in the end lost 3-2 and are now really up against it to qualify for France 2016.
A second-place finish is beyond them, while the Republic of Ireland are now four points clear of Scotland in the race for third and a play-off spot.
They need to win their last two games against Poland at home on October 8 then Gibraltar away three days later and hope for the best elsewhere.
It is a long shot but Strachan said: "We are still in this. Trust me, we are still in this.
"If we play like that, with the same determination but have a wee bit of luck then we are still in this.
"I can't wait to get the players back together and go through it again for the next two games.
"They are a bit disappointed and I can feel it too. But they gave a good show.
"It was a fraction away tonight from being the perfect performance.
"There are a couple of times in a
managerial career when you get angry and sad and you feel for your players.
"I feel like that at this point because over the two games (last night and
Friday's loss in Georgia) they have put in some amount of work.
"Every one of those guys has something inside them that drives them on.
"To go behind to the world champions and then come back and then go behind again and come back
"They kept plugging away and they can be proud of their performances.
"It's not easy against top players they should be proud of themselves.
"We are three or four passes away from being a right good side.
"The players could have made all sorts of excuses (after Georgia) but they blanked it out. They can be pleased with themselves.
"If people give you 100% then you can't ask for any more. The fans gave 100% and so did the players. We just needed a break, or for four or five passes to be better."
It might be game over when the Poles come calling next month and Strachan knows it will be another tough task.
"It will be hard because Poland are a top side as well," he added.
"With respect to Poland, though, I don't think anybody can be as good in possession as Germany were tonight.
"Somebody said out there that we didn't attack them too often. Ask Brazil how they got on against them (in the World Cup last year the host nation were thumped 7-1 in the semi-final by the eventual tournament winners).
"It was a bit like boxing where you smack them but they keep getting up."
Meanwhile, German boss Joachim Low was delighted to move closer to the European Championship finals.
He said: "The objective before the games versus Poland and Scotland was to get six points and we have done that.
"We have taken large steps towards France 2016.
"It was anything but easy though.
"I think we largely controlled the game and didn't allow Scotland any chances in open play and were in possession most of the time."
He had praise for the man who grabbed his team's first two goals,
saying: "Thomas Muller is the Scottish bogey man, scoring two goals at home and now two away.
"When it comes to football he has a one-track mind and it's about scoring, scoring, scoring.
"You can't learn it it's a Muller sixth sense."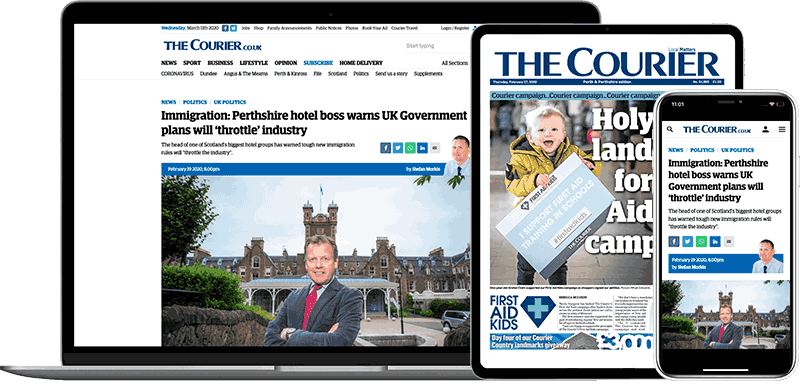 Help support quality local journalism … become a digital subscriber to The Courier
For as little as £5.99 a month you can access all of our content, including Premium articles.
Subscribe