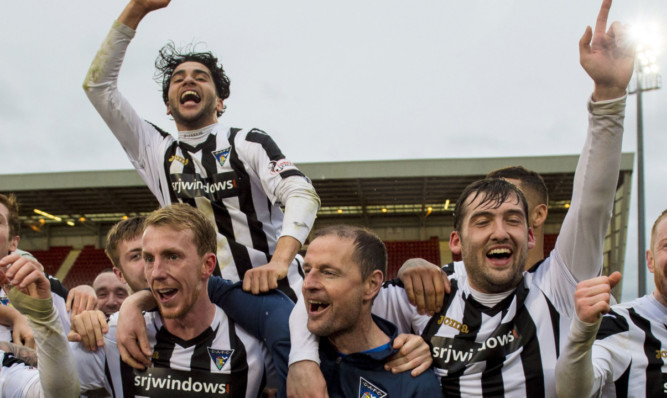 The high watermark of the football season is near and for clubs in the area high tide is lapping, with its flotsam and jetsam.
Dundee United are frantically thrashing about for a lifebelt to Premiership survival, and may find that failure to grab one will drown them in uncharted depths for some seasons to come.
St Johnstone and Dundee FC both harbour very strong hopes of a top-six finish which would guarantee them a significant financial boost, while helping the Dens side join Saints as a leading Scottish club.
The Rovers might not have had Roy in charge, but boss Ray McKinnon on the bridge has expertly navigated Raith towards the play-offs and the possibility of Premiership football next season.
Dunfermline have surged back from the darkest of depths. A few seasons ago they were on the rocks, but have surfed their way to the League One title leaving all others in their wake, crewed by doughty fans in the boardroom and under the masterful eye of manager Allan Johnston.
The revival of this great old Scottish football club, with their illustrious history, has been a joy to behold, and the Pars' next port of call could be the Premiership.
However, Cowdenbeath, Forfar and Brechin have all floundered in choppy waters at the deep end of the league and the plunge to League Two seems probable for one or more of them.
East Fife have been strong swimmers all season in League Two and look like landing the top prize.
Arbroath and Montrose, though, have sunk to the depths occupied by Captain Nemo, but at least seem certain to escape relegation to the Highland league a fate which would prove to be a watery grave for both clubs given the financial outlays involved.
Shortly we'll discover just who has found safe harbour and who has perished on this season's footballing high seas.
Challenge facing sport of golf
With the US Masters under way at Augusta, does golf still have the pull it once had in Scotland, the country of its birth?
In an instantly regretted fit of generosity, I recently offered to pay my eldest son's membership fees for his local club.
My overwhelming relief when he refused gave way to wondering why he'd dismissed my completely uncharacteristic bout of philanthropy.
He said he and his mates would now be paying as they played, and taking advantage of website special offers which allow access to a variety of courses at very reasonable rates.
The good news is that golf is still popular.
However, clubs need to work much harder at retaining their members. Cost, time and new drink-driving laws are all piling pressure on them.
Lack of exposure on terrestrial television hasn't helped the sport either.
Subscription and pay-per-view TV have grown hugely with satellite and broadband coverage, but are still eclipsed by numbers watching TV the traditional way so fewer youngsters see the prodigious talents of Rory McIlroy and Jordan Spieth, which adversely affects promoting the sport.
The game is still great, but also still needs the widest coverage to ensure it has a robust future.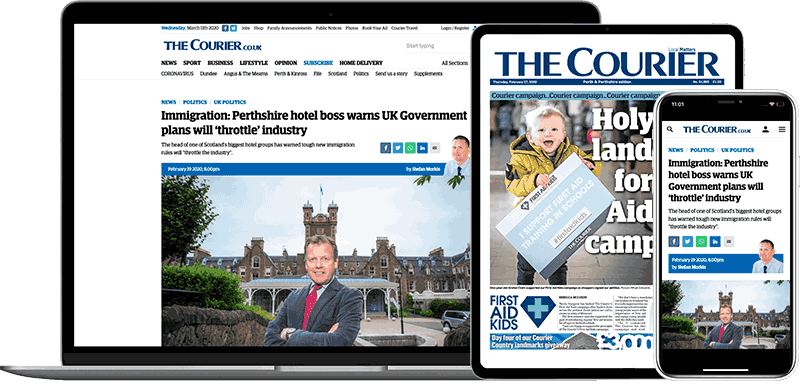 Help support quality local journalism … become a digital subscriber to The Courier
For as little as £5.99 a month you can access all of our content, including Premium articles.
Subscribe