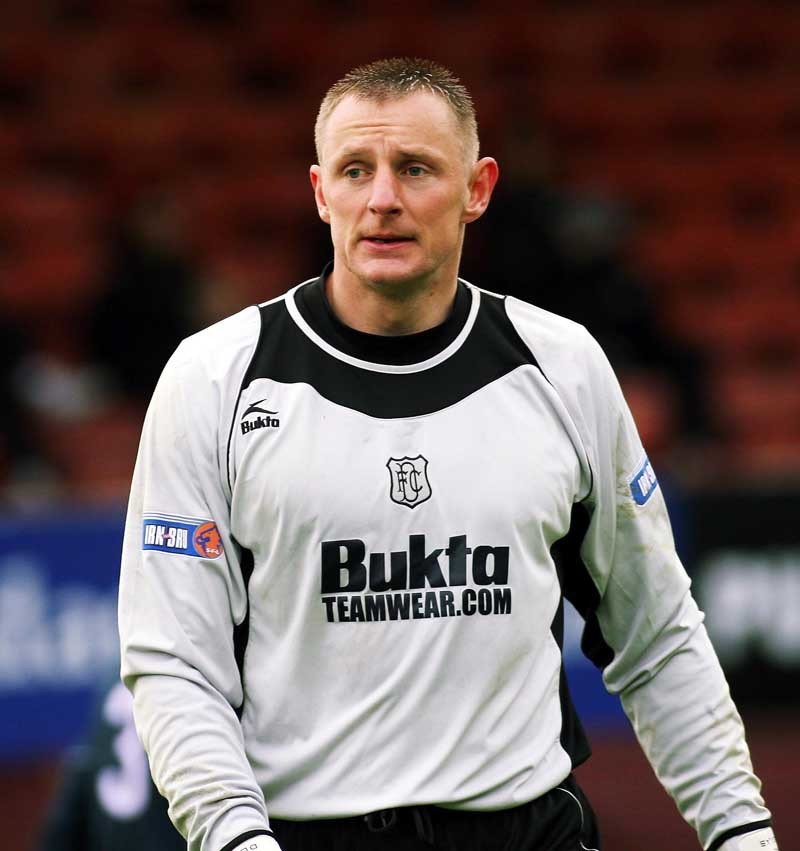 Plenty of plaudits may have come Rab Douglas' way so far this season, but Dundee's veteran keeper admits he would far rather be picking up vital league points.
The experienced shot-stopper hopes Dark Blues supporters will turn out in their droves to help the team achieve that goal.
"I don't think I've played on a Friday myself, maybe once on Sky at Leicester when we played Stoke, but I don't think I've ever had it in Scotland," he said. "Let's make no bones about it, Inverness are going to come down and they will be pretty confident, but hopefully we can do ourselves justice.
"We need points on the board to keep in touch with other teams. We managed to beat Hearts and get a result at Kilmarnock, so it's things like that we have to get back to.
"It's obviously going to be a hard game I watched the Inverness v Ross County game and they deserved their win, but we need to start picking up points.
"A couple of wins and you shoot up the league, and on their day I think anybody can beat anybody. We've just got to dig in there and hopefully the fans can get behind us."
Injuries have decimated Dundee boss Barry Smith's squad in recent weeks and, with a number of players still out through injury this evening, Douglas admits the situation has been far from ideal.
However, he believes the players remaining should still be good enough to get a result.
"It's not been the same back four all season," he said. "You train with the boys every day and it would be nice to get a settled back four certainly, but it would be nice to get a win.
"I don't mind if it's a different back four every week, as long as we start winning. It's long enough into the season and we've got to start being streetwise.
"Most folk have had games in the SPL and know what it's about. We've got to start being sharper and cuter, know when to kill the game and know when to go for it.
"It's individual mistakes that's killing us. I've made them myself. We all make mistakes, but it's just about minimising them."
The 40-year-old has been one of the Dark Blues' more impressive figures in the opening quarter of the SPL campaign, notably saving a penalty in the 1-0 win at Hearts and doing likewise in his heroic performance away to Celtic.
Despite earning widespread acclaim, Douglas admits it will count for little if Dundee slip back into the First Division after just one season.
"It's fine getting a bit of praise but if we're not getting it as a team there's no point," he told Courier Sport. "It's a team game and there's no point in being a goalie if you are not a team player.
"One thing I think I bring to the team is a bit of experience to help the boys through when the chips are down, and that's what it's about.
"I'd rather we were getting points and I had nothing to do. I'd rather lean against the post and watch them, to be honest, even get a seat if possible!"
Douglas continued: "I'm enjoying things here at the moment I've lost a bit of weight and I'm enjoying my football. That's a massive thing for me but we need to get points.
"The boys just want to get back out and get a game. Ideally you want it to be a midweek game and obviously we've had to wait, but the boys are raring to go."
Douglas added: "You just want to do yourself justice and go and compete. You are in the best league in Scotland, it might be your only chance, so why not just go for it?"
With in-form Inverness making the trip south tonight for the latest Friday football experiment, Douglas reckons the "different" experience will bring about a change in Dundee's fortunes.
Continued…