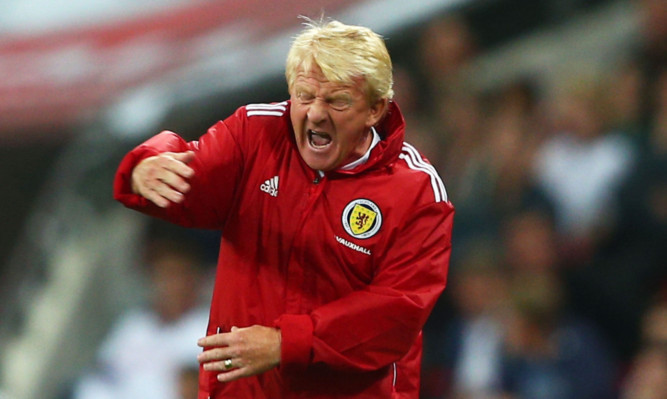 Scotland boss Gordon Strachan was disappointed to see his side lose 3-2 to England in the Wembley thriller but credited Roy Hodgson's team for the quality of their attacking play.
Strachan said: "I feel huge disappointment for everybody. It could have been a result you'd be talking about in 40 years' time.
"There are things I liked but our concentration went at times. That was the defining thing. It wasn't work rate, it was concentration that cost us.
"I discount the last 20 minutes when we were trying everything, throwing everything left, right and centre, it got a bit disorganised then.
"We were trying to protect a few players because I didn't want to send them back to their clubs with groin strains or hamstring strains. When we lost a couple of our more experienced players the game went away from us."
The manager added: "We lost goals but you have to give England credit for putting in the crosses at the right place at the right time. The third goal, especially, was a great delivery.
The substitutions didn't help. There were that many going on and off that I was wondering who people were.
"The chopping and changing was a problem. Also, I would like to thank the fans for their support."
Striker Kenny Miller, who was left out of Scotland's 1-0 World Cup qualifying win in Croatia in June, believes the Scots let themselves down at the two set-pieces after the break which allowed England to grab the win.
The former Rangers and Celtic star said: "We gave everything we had. With two goals, you might expect to have something from the game.
"It was disappointing, the two goals we lost in the second half, two set plays, it should be our bread and butter.
"We are normally quite good at that but tonight we let ourselves down and it cost us the game.
"Obviously it was fantastic to come back and get involved in the national team and to get a goal in a Scotland versus England game at Wembley was a bit of a dream.
"But it would have been far better if it would have been part of a positive result. The dream would have been it being the winning goal.
"It was a nice goal. It was a great ball in, I managed to turn and get the shot off and fortunately it went in.
"It was about seeing the game out but the two goals from set plays was disappointing but there are a lot of positives we can take."
James Morrison says his opening goal was the highlight of his career but would have swapped it for a reversal of the defeat.
The West Brom midfielder fired the Scots ahead after 11 minutes with a drive from outside the box that deceived Joe Hart.
Morrison said: "It was definitely the highlight of my career. It will take a few weeks for it to sink in.
"I got it out of my feet and I thought 'I'm going to hit this' and obviously it went in to the back of the net it was a great feeling.
"Joe Hart is a great keeper and he does save a lot of long shots but it was a solid strike and it moved a bit. I am delighted. But I would have liked a win more than a goal."
England boss Hodgson admitted his team were pushed hard by Scotland.
He said: "We made life difficult for ourselves by going behind twice. But all credit to Scotland because they were sharp on the counter-attack and caused us problems.
"They also denied us space in front of their penalty area, which I expected them to do, and we had to probe hard to get chances.
"It was very satisfying to win a game like that. We also got a fairy-tale scorer in Rickie Lambert on his debut."
The Southampton striker said: "It was my first touch. I managed to lose my marker and he (Leighton Baines) put it exactly where I wanted it."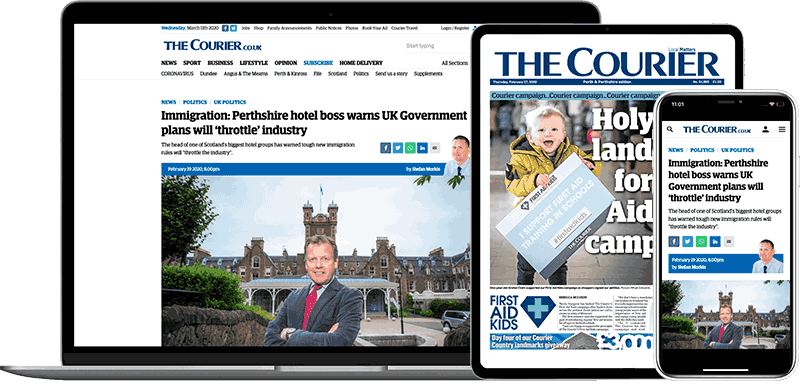 Help support quality local journalism … become a digital subscriber to The Courier
For as little as £5.99 a month you can access all of our content, including Premium articles.
Subscribe