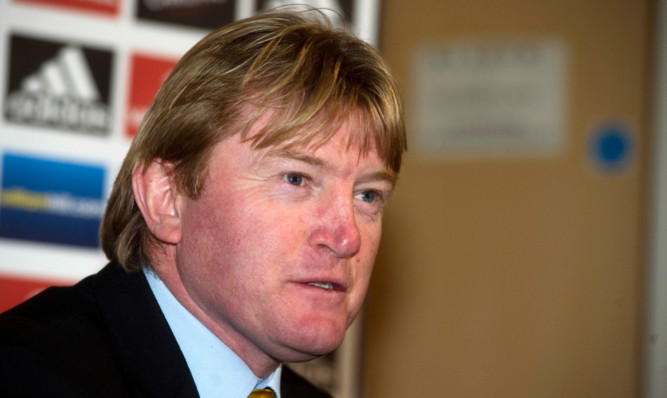 Stuart McCall has promised to bring his enthusiasm and passion for Scotland to the national team after being revealed as part of Gordon Strachan's coaching staff.
The Motherwell manager will combine his club duties with a role under Strachan and assistant manager Mark McGhee as the new management team begin their roles in a Pittodrie friendly against Estonia on February 6.
McCall joked he was paying tribute to one of his Scotland heroes, Joe Jordan, after knocking out a front tooth while biting a mint yesterday morning.
"It's something I really want to smile about and can't," he said.
There was no disguising his delight at being recruited by Strachan, however.
He revealed McCall would help monitor players in the Scottish game but also praised his "inspirational qualities".
Leeds-born McCall, who won 40 Scotland caps, said: "I'm absolutely honoured to be asked along to be part of the national set-up and also with it being Gordon asking me, I'm just really honoured and proud.
"Anyone who knows me, other than my accent, I'm 100% committed to Scotland.
"I played against Gordon and came across him but I don't really know him that well, the same with Mark, but we had a good relaxed chat when we met up on Monday night.
"I never thought in my wildest dreams I would be anywhere near the national set-up and it came out of the blue."
When asked what he would bring to the role, which was vacated by his Fir Park assistant, Kenny Black, when Craig Levein lost his job, McCall said: "I don't know I am what I am. I'm enthusiastic and passionate, certainly about my football and especially anything to do with Scotland.
"I'm thrilled to be given the opportunity to work with good players and to be involved in the set-up. And not only that, to work under both Gordon and Mark, who are both experienced managers and coaches, it will benefit myself, and seeing good players up close, even the opposition as well."
Strachan turned to one of his closest friends, McGhee, a former Aberdeen team-mate, when selecting an assistant, but he has not had a working relationship with McCall.
The Scotland manager was gushing in his praise for the former Rangers and Everton midfielder, however.
Strachan said: "In many ways Stuart typified the classic Scotland international player he was passionate and combative but he was also hugely influential and inspirational.
"He has done a tremendous job at Motherwell and his knowledge of the game, and especially his knowledge of the Scottish scene, will be invaluable."
Strachan and McGhee have both worked in Scotland in recent years but can utilise McCall's working knowledge of the SPL.
"It's funny because we used to give Kenny a bit of stick for not getting Jamie Murphy and even Keith Lasley at 73, or whatever age he is, into the squad," McCall said. "Now the lads will be trying a little bit harder in training."
Of the Scotland squad, he said: "We have got good players, the majority in the middle to front area, I'm sure Gordon will be trying to get as many players as we can together and get them in a system and formula that can get us a winning run.
"Once you get a bit of momentum, hopefully everyone buys into it."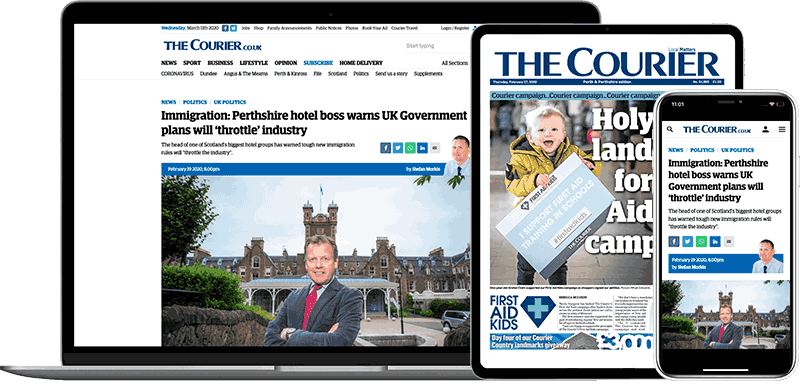 Help support quality local journalism … become a digital subscriber to The Courier
For as little as £5.99 a month you can access all of our content, including Premium articles.
Subscribe