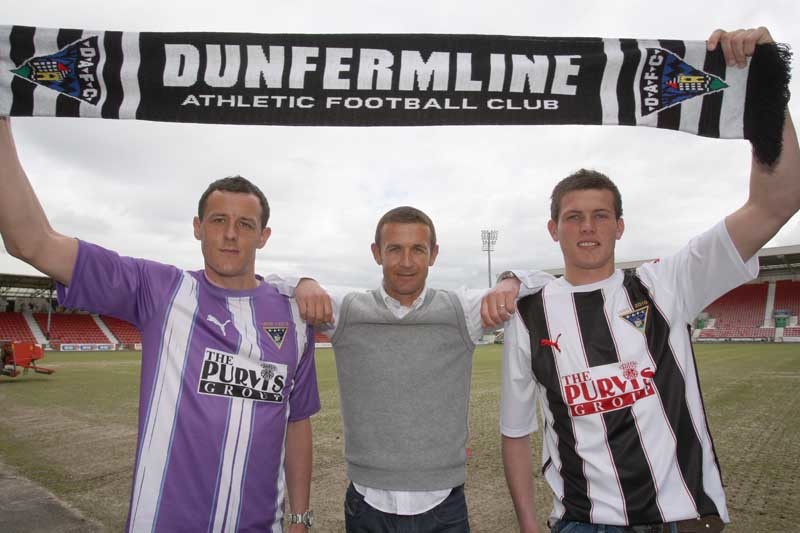 Alex Keddie says that after finalising his move from Ross County to Dunfermline, he can now see the finishing line to a frantic few weeks.
Keddie marries fiancee Sharon in Glasgow this weekend. And he admitted he'll be heading down the aisle exhausted by the preparations for the wedding and settling his football future, coming as that did on the back of County's Scottish Cup final appearance.
"It's good to get another aspect of what's been a manic month out of the way," said Keddie after sealing a two-year deal with the Pars.
"And once Saturday is past hopefully I'll be able to draw breath and enjoy a genuine break before pre-season training gets under way.
Keddie appreciates the opportunity signing for Dunfermline represents after quitting senior football for five years to concentrate on obtaining a degree in building surveying.
He'd spent three years at Leeds United prior to joining St Johnstone at the age of 18.Massive clubAfter being released by Saints just short of his 20th birthday he went junior before a 12-month stint with Stranraer — during which his form persuaded Ross County to snap him up.
"Dunfermline are a massive club — the biggest I'll have played for as a pro, although I was with Leeds as a kid," said Keddie.
"This has been a long time coming but worth every minute.
"The experiences I'd had as a young lad sickened me of full-time football and prompted my going out to get an education.
"But playing junior while I was at university brought the fun part back into my football and when the chance to go first division arose I couldn't turn it down.
"I thought I was going into the building trade until George Adams called me offering the opportunity to join County — and it was a no-brainer of a decision.
"Football has always been my thing and there was no contest between getting a job in the real world and saying yes to Ross County."
Pars boss Jim McIntyre reckons Keddie could prove a key signing as he seeks to have his side going for promotion next term.
"Alex has had a fabulous season with Ross County, and we're hoping he can kick on from that," he said.
"He's strong, aggressive and a good talker. We're delighted to get him and his leadership skills.
"We'd been speaking to Alex for quite a while, and our perseverance paid off when he gave us a commitment to sign."
The Pars also paraded 20-year-old keeper Kyle Allison, snapped up on a 12-month deal after he was released by Inverness Caledonian Thistle.
Allison has spent the last two years at ICT after joining the Highlanders from Cowdenbeath.Exciting"Being Dunfermline born and bred, this is an exciting move for me," he said.
"I really enjoyed my time at Inverness, especially last season when I was number two to Ryan Esson.
"Unfortunately I didn't play owing to Ryan's form and that meant I didn't feel 100% part of the title success.
"But it was still a great experience working alongside him every day.
"I'm hoping that I can get in the team here and help them achieve what Inverness just have next season."
With Greg Paterson recovering from a leg break, Allison has been signed as backup keeper.
McIntyre will land a more experienced goalkeeper in the coming weeks — completing a reduced squad.
"We'll be working with no more than 18-19 players so once we get another keeper in that'll be our business done," he said.
"Everyone is in the same boat, having to trim budgets, so you just get on with things and try to approach the season in a positive manner."