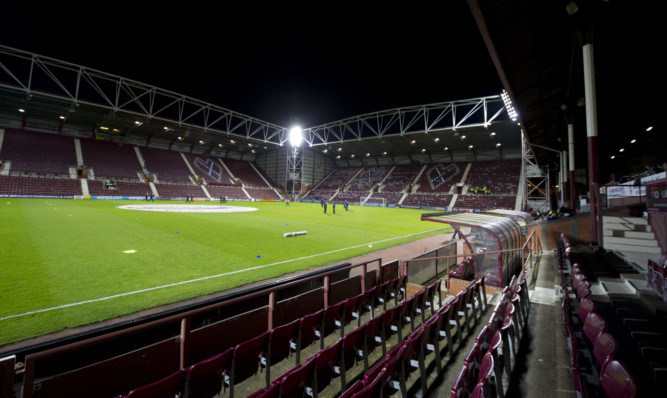 Dundee could be on the verge of a dramatic SPL reprieve after Hearts' financial plight took an unexpected twist.
The troubled Edinburgh club face an anxious wait to discover the effects of the apparent collapse of their majority shareholder, UBIG the result of which could be their relegation from the top flight and Dundee being reinstated.
The Lithuanian investment firm was listed on a government website of insolvent firms after reportedly declaring itself unable to meet its liabilities.
Hearts are no longer reliant on the company for external funding but they do owe it £10 million. And the insolvency of club owners can lead to a points deduction under Scottish Premier League rules.
The SPL declined to comment last night but it is understood league officials are consulting with lawyers as to the facts of this case and whether they impinge on any of their rules, most pertinently Rule A6.12.
If deemed to fall foul of insolvency rules before Sunday's season finale, Hearts would be deducted a third of last season's total 18 points. Hearts are 13 points above bottom club Dundee and would therefore be relegated no matter what the results of the games are on Saturday.
It had been thought that the Dark Blues' end-of-season revival had been for nothing, but that now may not prove to be the case.
Hearts are monitoring developments.
A statement read: "Heart of Midlothian Football Club can today acknowledge it is aware of a report circulating in Lithuania relating to its parent company UAB Ukio Banko Investicine Grupe (UBIG).
"The club is seeking clarification regarding UBIG's current situation and as such, it would be inappropriate to comment further at this stage."
Dundee, who are well versed in such uncertainty after gaining promotion last summer at the 11th hour at Rangers' expense, will also be closely following the fast-moving story.
As was the case with the Rangers demotion saga, chief executive Scot Gardiner stressed to The Courier that they will not be commenting on the issue.
The SPL updated its insolvency rules last summer but the effect of an owner suffering an insolvency event is not immediately obvious.
Rule A6.12 appears to state that the board can act in such situations if it is decided that it needs to protect the integrity and continuity of the league; the reputation of the league; and "the relationship between such owner and operator and the group undertaking concerned, also include any group undertaking of such an owner and operator taking, suffering or being subject to an insolvency event and/or an insolvency process."
In their defence, Hearts will point out that they have not required external funding from UBIG since early last year.
It is understood they believe they are in a position to trade normally and that suppliers are being paid and they are up to date with tax.
The club survived a winding-up order over a £450,000 tax bill before Christmas with the help of more than £1 million raised by fans and negotiated a repayment plan for a separate £1.6m tax bill.
But Thurday's developments continue a chain of concerning events in Lithuania that have spiralled since Vladimir Romanov's personal finances collapsed.
Romanov resigned from the board of UBIG after his bank went into administration.
UBIG controls about four-fifths of Hearts' shares and is owed about £10m of the club's debt.
A further £15m is owed to Ukio Bankas, which was recently declared bankrupt, although the bank has launched an appeal.
Manager Gary Locke earlier admitted he might have to seek out the advice of Rangers manager Ally McCoist, who coped with an administration process last year that ultimately saw his team forced to start again in the Third Division.
Before the UBIG news broke, Locke said: "Yeah, I could be spending a bit of time with Ally in the summer. I might phone him for a bit of advice.
"Hopefully that is not the case. We are certainly moving in the right direction in terms of the wages which are now sustainable."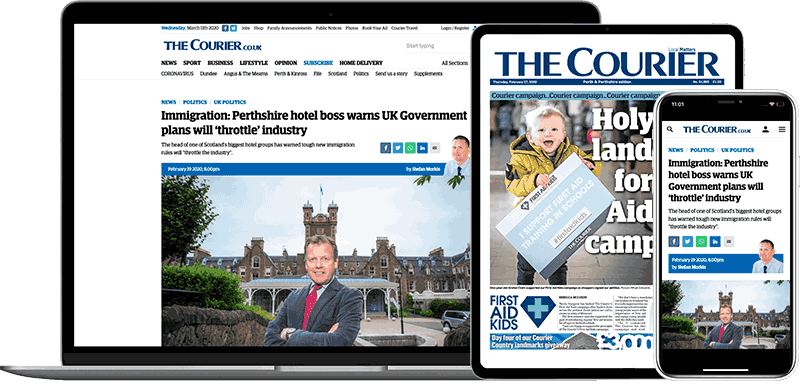 Help support quality local journalism … become a digital subscriber to The Courier
For as little as £5.99 a month you can access all of our content, including Premium articles.
Subscribe