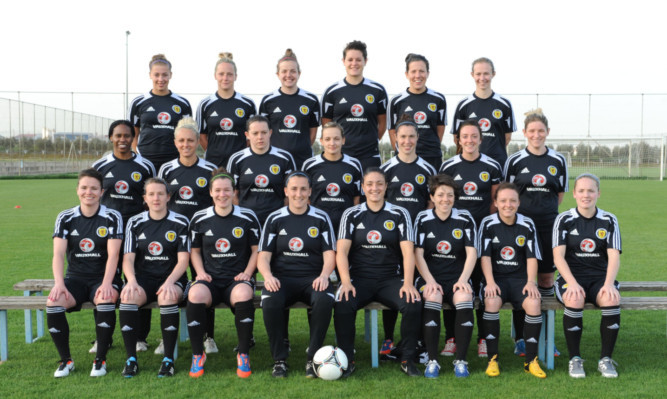 Compared to men's sport, women's sport tends to get much less attention. Sports Minister Shona Robison has recently pledged funds for female footballers in Scotland, but Caroline Lindsay asks, can be more done to raise the profile of women's sport?
The recent UEFA European Women's Championship in Sweden has done much to promote women's football and this is exactly the result that Sam Milne, Girls' and Women's Club football development officer for the SFA, was hoping for.
"Many women have been inspired by these fit, attractive and athletic women the old stereotype that you have to be butch and mannish to play football has been totally dispelled," she says.
"My big thing is canvassing for more role models within the game and to encourage more young girls and women to play," adds Sam. "The profile of women's football, and sports in general, is definitely getting better, and there are lots more recognisable female role models now, like Kim Little, who was in the Olympic squad, and Jennifer Beattie."
The SFA works hard to promote football for girls by going into school and colleges and Sam believes that the more sportswomen who are seen in the media, the more the word will spread that women are actually rather good at sport. "It's a bit of a chicken and egg situation," she says. "Our Twitter feeds show that so many people are interested in women's football, especially since the European Championship. But while there's only an occasional couple of paragraphs in newspapers or the minimum of coverage on TV, our profile won't be raised enough to reflect what people want.
"One of the biggest things we brought back from Sweden was the realisation that women's sports are accepted as the norm in other European countries. In Scotland and the UK in general, it seems to be a cultural thing that men's sports get more prominence. That is changing but more needs to be done, and someone like Jessica Ennis is a fantastic role model to encourage young girls all over the country to get into sport."
The lack of media coverage for sportswomen also affects sponsorship, Sam believes. "It's always good news when extra funding is provided for sport, especially women's sport. But it comes down to coverage if the men's teams are in the paper every day then of course they'll have no trouble getting sponsored. It's a bit of a vicious circle we need money to raise our profile, but until we raise the game we won't get funding."
A contentious issue in the women's sporting world is the lack of a women's Tour de France. As the current campaign to reinstate the race gets under way with a petition attracting more than 82,000 signatures Brian Cookson, the president of British Cycling, has promised to press for its return.
And it's all the more vital to address these issues at a time when the public's interest and motivation is at its peak after the London Olympics. Louise Martin, chairwoman of sportscotland, says 2012 was an important year for women's sport. "Achievements from the likes of Katherine Grainger, Jessica Ennis and Nicola Adams received as much recognition as those of their male teammates. The London Olympics and Paralympics were the most gender equal Games in history but there is still a long way to go.
"Sport is dominated by male role models with male sports given 50 times more coverage than female sports. This goes hand in hand with the challenge faced by female athletes in securing sponsors. Of the total UK sports sponsorship market, women's sport receives only 0.5%," she adds.
Louise continued: "Scotland boasts some incredible female role models like Olympic champion Katherine Grainger, three-time Paralympic gold medallist Aileen McGlynn, and world champion curler Eve Muirhead, and we are keen to use their success to inspire more girls to participate in sport at every level."
To encourage girls to take part in sport, a joint programme between sportscotland and the Youth Sport Trust was launched through the Active Schools network.
Courier sportswriter Ian Roache said: "Channel surfing on TV the other day, I stumbled across live coverage of the women's European Championship football tournament being held in Sweden. The event, which has just been won by the Germans for a sixth consecutive time, would normally have passed me by.
"However, I froze my finger on the remote for one particular reason and that was a respect I have carried for those involved in the women's game since last summer. Back then, I decided to get out of the office for the day and head off to meet Forfar Farmington coach Mark Nisbet and their then newly-signed American goalkeeper Cat Fitzimmons.
"What came across that day was the dedication, professionalism and effort the women at Forfar put into both their club and the community at large. Given the summer of hell that the men's game in Scotland was going through, it was refreshing and reinvigorating to find such optimism for the future.
"So the news that women's sport is to get a financial boost is to be warmly welcomed.
"It is also well timed in the wake of an Open Championship at Muirfield that was dogged by the no-women membership issue at the host golf club and ahead of this week's Ricoh Women's British Open at the Old Course."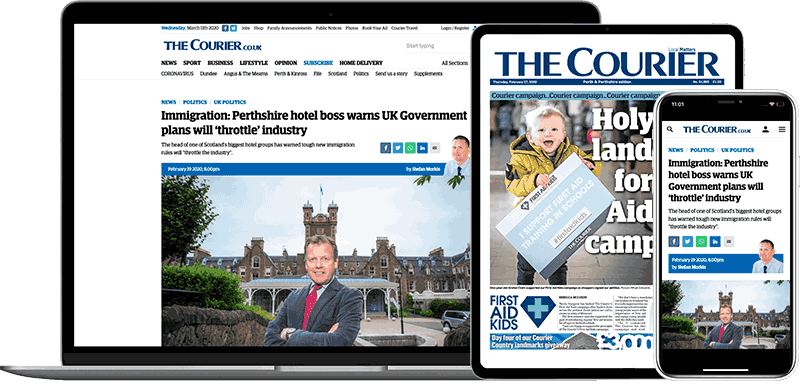 Help support quality local journalism … become a digital subscriber to The Courier
For as little as £5.99 a month you can access all of our content, including Premium articles.
Subscribe