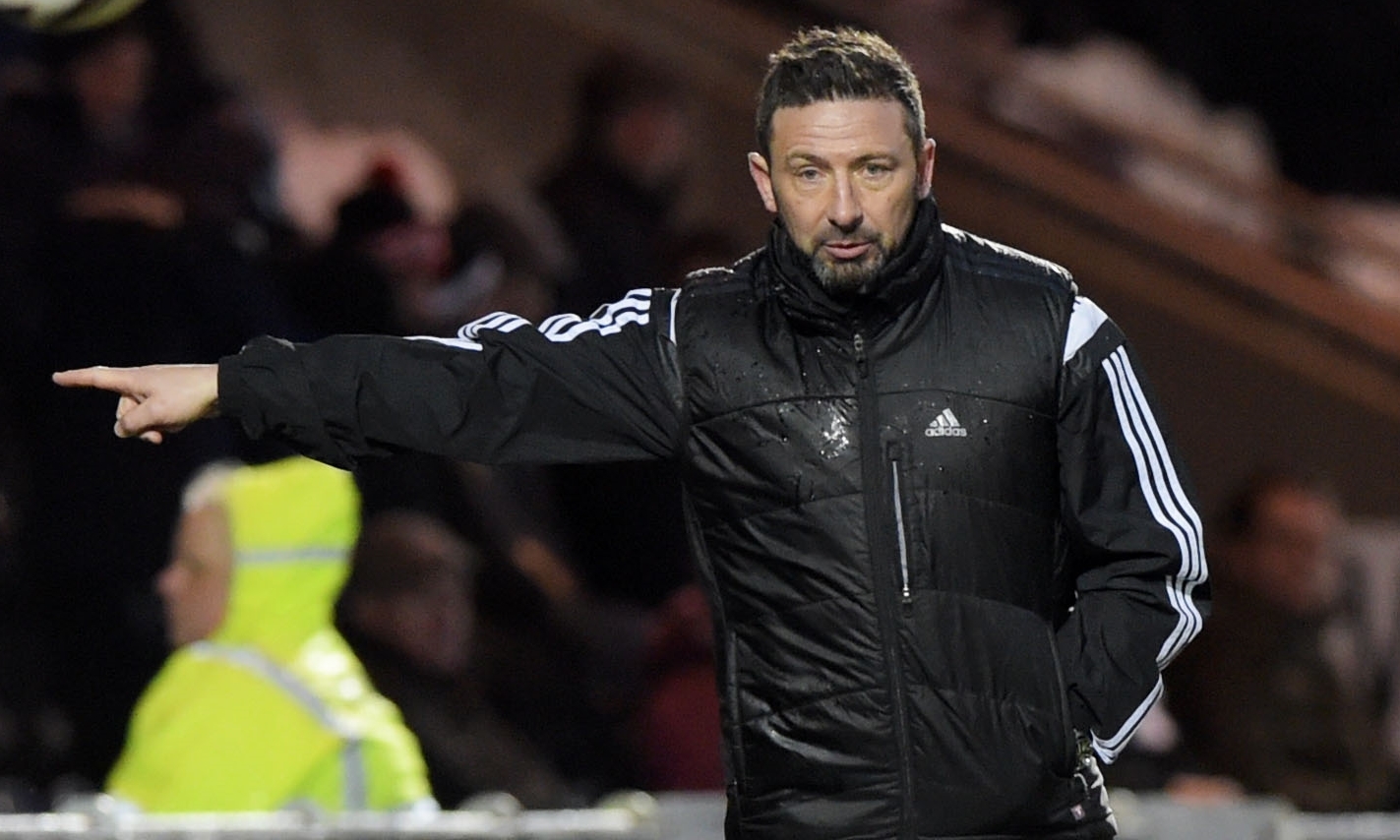 The eightsome reel has taken the Dons four points clear at the top of Scottish Premiership, but Aberdeen manager Derek McInnes still wants more.
The Dons continued their astonishing run of wins without conceding a goal with a composed performance to beat St Mirren 2-0 on Saturday and Dundee, who put the only blemish on an otherwise fault-free run, are next on the list for high-flying Aberdeen at Pittodrie on Saturday.
Paul Hartley's side survived a battering to edge a Scottish Cup tie 2-1 at Dens Park in December, but in terms of league performances and results, the Dons have been in a class of their own.
Victory number nine against the Dark Blues on Saturday would match the efforts of Eddie Turnbull's Dons team which achieved the feat in season 1970-71 as part of a memorable winning run in the league which stretched to 15 games, 12 in a row coming without the loss of a goal.
Title challenge remains two words missing from the vocabulary at Pittodrie, but McInnes will not allow any of his players to rest on their laurels.
He said: "We've come through a difficult schedule but our consistency has been excellent and the record books show it doesn't happen very often.
"We've won eight in a row, but now the challenge is to make it nine and we have the opportunity to do it against Dundee.
"I have to say I'm enjoying watching my team. There is a maturity about their performance and the focus has been good.
"In all eight games we have deserved to win every one of them. We've been the better side, created umpteen chances and of course we've kept eight clean sheets which is fantastic.
"But just because we are on a run and full of confidence we know no opposing team is going to lie down and hand us the three points. We are going to have to work for every result we get."
The goals against column remains blank for another week too thanks to another clean sheet at St Mirren Park but McInnes insists the credit should go to the entire team.
The Dons manager said: "We're on a great run of form and we are pleased with what everyone is giving.
"In a lot of the games we've played we've dominated possession and had much of the play in the opposition's half of the pitch which has meant our goalkeeper has had to have very good concentration.
"Scott Brown has had to be ready when called on, but he has been nice and tidy with his work and he should be pleased with his contribution.
"But I'd also say the eight clean sheets reflects not just on the back four and the goalkeeper but the whole team. Every result has been achieved by a team effort."