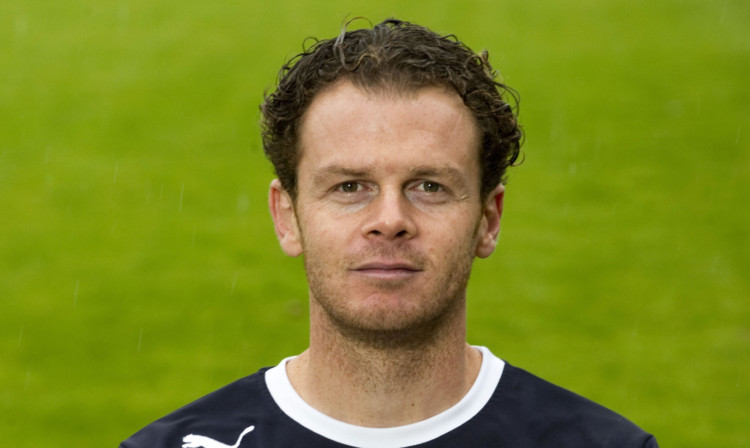 Matt Lockwood is set to sign a two-year player-coach deal with Conference South side Sutton United but admits he would have jumped at the chance to stay with Dundee.
The veteran defender spent four years at Dens and was a key part of the "Dee-fiant" side that defied the odds to keep the club in the First Division after being deducted 25 points for entering administration.
The 37-year-old appeared 20 times for the Dark Blues last season but he did not feature under new boss Paul Hartley.
While realising that his playing days were numbered at the club, he still hoped to be given a chance on the coaching side.
It wasn't to be, however, and Lockwood will now open a new chapter in his career at Sutton United.
He said: "It's a great opportunity. I've always wanted to be a manager and this can hopefully put me on the road to that.
"I know it's just a start but it's where my future hopefully lies.
"I felt as though I connected really well with the players and the younger ones often came to me for advice.
"I took that as a compliment and believe I'm strong on the man-management side, working with different kinds of characters."
Lockwood says he will never forget the "phenomenal" effort that kept the club up during the dark days of administration and he will always appreciate the relationship he had with the Dundee fans.
He said: "It will be a wrench to leave. I could never have imagined the four years I spent at Dundee would be as eventful as they were.
"They were whirlwind at times. The fans were great with me. It's probably the best rapport I've had with any set of supporters and I've been at a few clubs.
"I would just like to thank them for all their support but it's time to move on to an exciting chapter in my career."
While some in Scotland may look at going to the Conference South as a big step down in quality for Lockwood, he insists that is far from the case.
He added: "Anyone who thinks this league isn't good is kidding themselves on.
"It's as good as the Championship in Scotland. Some people might not believe that but I can assure them it is the case."