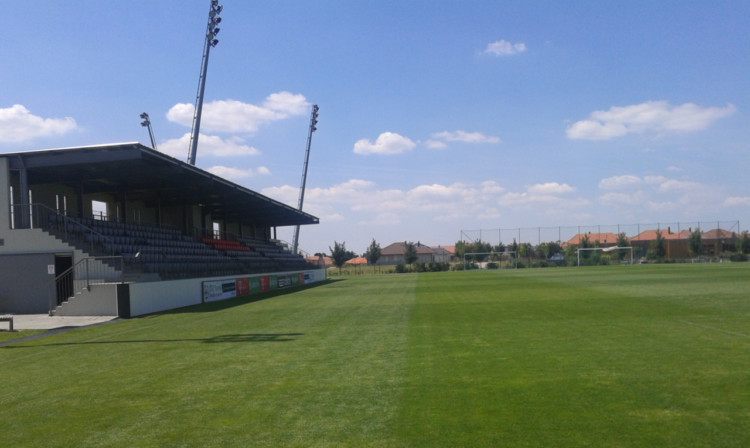 Following an at times hair-raising 45-minute taxi ride from the centre of Budapest today, I had my first look at Dundee's state-of-the-art Globall Football Park training centre.
Former Hearts manager Csaba Laszlo who lives nearby, had described it as a world-class facility and he wasn't wrong in that assessment.
It was easy to see exactly why Dark Blues boss Paul Hartley was so keen to base his squad here after making a flying visit in May to the centre which boasts all-weather pitches, a gymnasium, swimming pool and spa.
The restaurant that the players were eating at when I arrived also serves top quality, healthy food and the manager could not hide his delight at the location and the work his players were putting in.
Speaking outside in the sweltering Hungary heat, he said: "We couldn't have asked for any better. The facilities are top drawer.
"This is the best training camp I have ever been to so there are no excuses.
"I have been to a few good ones but nothing compares to this.
"The pitches are fantastic, we have good weather and everybody is together. We can train when we want and we are all together every single minute of the day.
"That is important for the spirit for the season.
"The players have been different class so far.
"With the heat, we have been trying to train early in the morning and later at night.
"The boys have had five weeks off so now is the time to work.
"We have to be in the right condition at the start of the season and for the next 10 months."