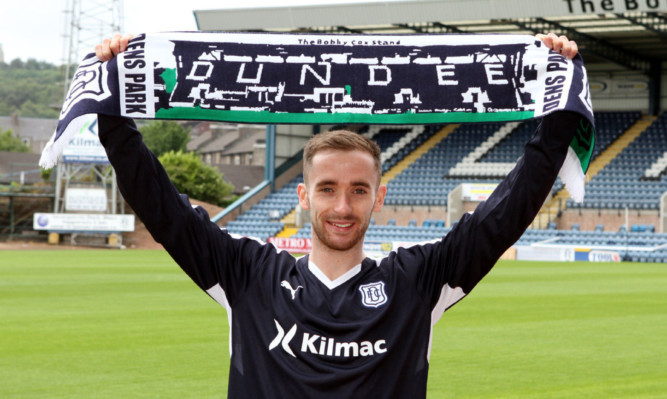 Dundee boss Paul Hartley has praised summer signing Nick Ross for the start he has made to his career in Dark Blue.
The 23-year-old former Inverness midfielder has played every minute of Dundee's four league games so far and has already made himself a key component of the manager's new-look team.
Ross, who only played sporadically for the Highland outfit in the last two seasons, was attracted to Dens in part by the lure of regular football.
Hartley believes having provided that for the player, Ross and the team are reaping the benefits.
He said: "I am very pleased with Nick.
"I was up in Inverness last week watching them against Partick Thistle and everyone was asking how he was getting on.
"I think he has been terrific so far, I really do.
"He is a very good footballer and he is playing games now.
"That's the big thing he is playing.
"He hasn't really played consistently in the last two years but he is now.
"When we tried to get Nick in the summer and spoke to him, we said we would give him the opportunity to go and play in a position he enjoys.
"I think you can see game by game, he is getting better.
"I always knew he was a good player and he is so comfortable on the ball.
"The rest of the lads like playing with him he is a really good signing for us."