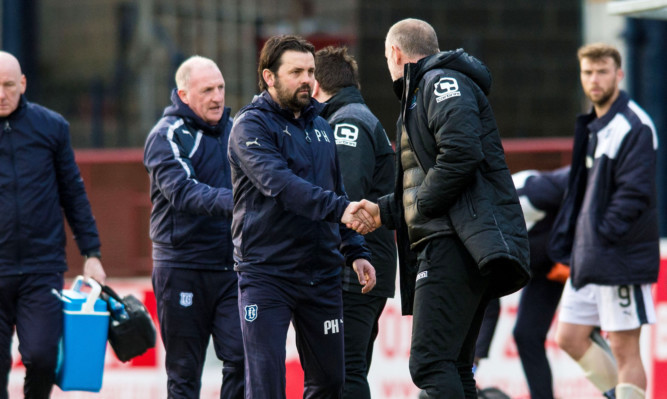 Paul Hartley has dismissed Inverness boss John Hughes's claim that Dundee had offered pre-contract targets Danny Williams and James Vincent a much better package than the Highlanders can afford.
Hughes said: "I'm going to drive them down there this moment because for the money Dundee are offering, I would be down there signing for it too."
Hartley responded: "That's laughable. I don't know where John Hughes got his information from but I certainly don't know what he's talking about. That is way beyond the mark.
"Dundee are not paying any more money than anybody else. I know that for a fact.
"I don't know where John is getting his information from but it's certainly wrong."