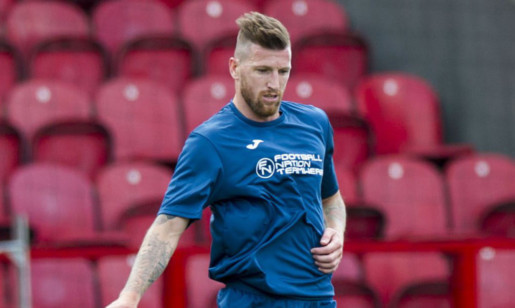 Raith Rovers boss Ray McKinnon has revealed he is running the rule over former club skipper Iain Davidson.
"Davo" left the Kirkcaldy side at the end of the 2011-2012 season to move north to Dundee.
However, he parted company with the Dark Blues at the start of this summer and has been on the look-out for a new club since.
Davidson has had interest from teams here as well as down south and spent a couple of days earlier this week training with English Conference side Southport.
He has now returned to Scotland and was at Raith's training base in Glenrothes yesterday.
McKinnon, who extended training facilities to former Rangers midfielder Ian Black last week, admitted that he is looking for a defensive midfielder but he has yet to decide on whether Davidson fits the bill.
The manager said: "Iain was in on Monday and went down to Southport and is back in today.
"His agent phoned me on Wednesday and asked if he could come in and train, and I thought, 'of course he can'.
"He's supposedly got offers from other clubs in our division but I'm not going to be making him an offer until I see him in training and have a look at him.
"That's certainly what I'll do, I'll have a look at him. We'll see what his fitness is like, what kind of player he is and if he fits into our team.
"Then there's, does he like us? There are loads of variables.
"I am looking for a really defensive-minded midfield player, someone with maybe a wee bit of experience.
"To be fair, Blacky and Iain fit the bill.
"But they need to be on the ball and they need to be fit. They need to be exactly what we're looking for or we won't take them we'll just wait."
While McKinnon was already looking to strengthen in the middle of the park, he is now also having to consider bringing in a forward reinforcement after Lewis Vaughan suffered a serious cruciate ligament injury against Albion Rovers last week.
The manager added: "Lewis was shaping up to be a big player for us this season, so I think we'll need to try and look at doing something to replace him.
"The only problem is trying to get that standard of player in. It will be very difficult.
"With the people that are left available right now, all the very good strikers are already tied up.
"And clubs are not willing to give their loan players out right now, especially teams like Aberdeen. I've already spoken to them but they were keen to keep their squad together because of Europe.
"It's a tough one. If anything happens it will probably be towards the end of this month.
"So, we'll just have to try and make do with what we've got at the moment."
McKinnon admitted the full extent of Vaughan's injury and how long he will be out for will not be known until next week at the earliest.
He added: "We're still not sure how long Lewis is going to be out for. It's going to be a while anyway.
"He's going to see the specialist next week once the swelling goes down.
"Hopefully it's not that long but he could be out for the season. It could be less than that but we just don't know at this stage.
"We're all pretty gutted for him."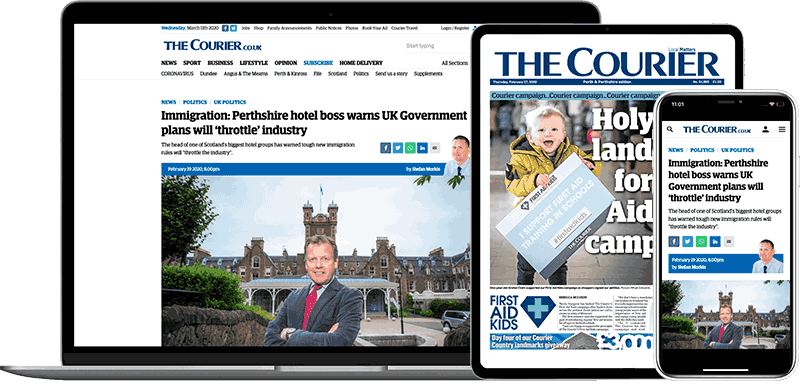 Help support quality local journalism … become a digital subscriber to The Courier
For as little as £5.99 a month you can access all of our content, including Premium articles.
Subscribe