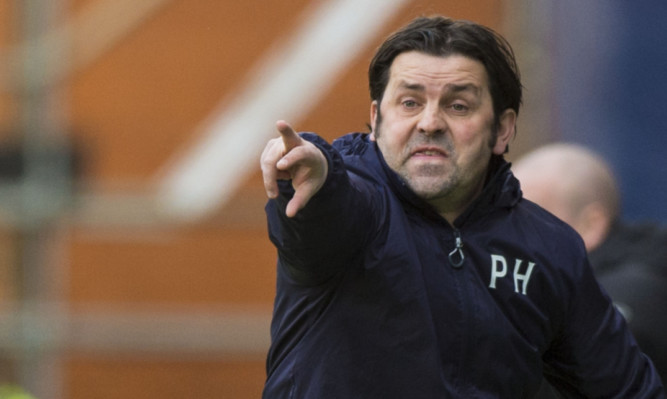 The Dundee players have taken their Scottish Cup medicine and are now ready to prove they are a team still in good health in the league.
According to manager Paul Hartley the thrashing at the hands of Rangers has been put behind the Dark Blues, and he's confident that he will get a "reaction" against Hearts tomorrow.
"The players have been good," he reported. "We're looking to get a good response and I'm sure we will.
"We had a bad day and we've been criticised for that. But that's just part of football now.
"Until that game the players had been excellent. They'd been in good form.
"We need to make sure we're ready for Saturday. We've got a tough run of games coming up before the split. Every game is vital for us.
"We didn't see the result and performance coming but that happens sometimes.
"The two goals killed us at the start of both halves.
"I definitely think we got spooked by the loss of a goal after 13 seconds and we didn't get settled.
"It's the quickest goal I've ever lost as a player or a manager but it can happen.
"We didn't give ourselves an opportunity.
"Rangers played well and we didn't perform to our best.
"The players realised they didn't perform well. We need a reaction and I'm sure we'll get it. They've trained well and they're fresh and ready to go.
"We've been on a good run and have only lost one league game since the start of January, which was a narrow one at Aberdeen. It's all about Saturday now."
Asked whether he thought the post-Ibrox criticism was over the top, Hartley said: "I just think it's the normal thing in football now.
"It was probably the magnitude of the game. Everybody thought we were going to do well, including myself.
"But we've got to realise that's football. It happened but we didn't mean it to happen.
"It's been an uncomfortable weekend but the beauty of football is there's always another game. You can't be on a downer all week."
At least there hasn't been a plane spotted above Dens with a banner calling for the manager to be sacked, unlike at Tynecastle recently.
"It was totally bizarre," Hartley said..
"It's the nature of football just now. Look at Wenger at Arsenal – there was the banner at their cup game. It seems to be part and parcel of the game these days. Everybody has an opinion on players and managers, especially managers.
"Robbie's done a fantastic job.
"Hearts are going well and this will be a real tough one for us.
"They've got their own style of play and it's been really effective for them. They've been pushing Aberdeen for second spot.
"The two games we've had against them have been different. Here we felt we played well for the first half and vice versa at Tynecastle.
"We've got to be ready for a massive challenge."
If there is a post-cup hangover for Dundee it will be costly because it's getting to the do or die stage as far as top six, and possibly European, football is concerned.
Hartley admitted: "The league has never been tighter everywhere top, middle and bottom.
"Every point is vital for us. It's 10 games to go and five before the split.
"I've just looked at all the fixtures, who plays who. But we have to just try and take it a game at a time and see where we're at.
"Every game will have something at stake not just for us.
"One or two good results will take us up the league and one or two bad ones will have everyone all over you.
"Usually when you get to this stage of the season the middle of the table is sorted and there's not a great deal to play for.
"But this has been a strange season.
"Whether it's a good performance or an indifferent performance you just have to wins games of football any way you can now. That's it."
"Now it's all about this game on Saturday.
Plane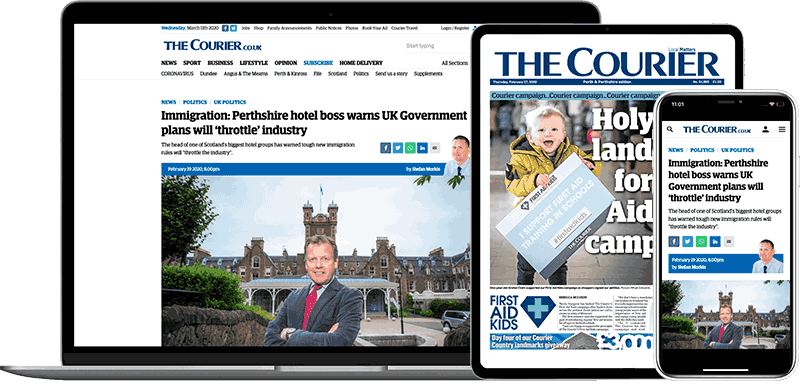 Help support quality local journalism … become a digital subscriber to The Courier
For as little as £5.99 a month you can access all of our content, including Premium articles.
Subscribe