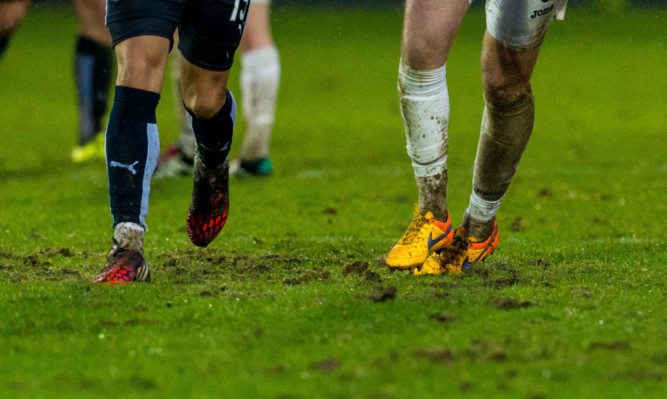 Prior to Saturday's Scottish Cup tie between Dumbarton and Dundee, I was convinced that the Dark Blues' superior firepower would be enough to take them comfortably through to the quarter-finals.
However, when Paul Hartley's side ran out to warm-up at the Cheaper Insurance Direct Stadium, I happened to be standing chatting to one of the Dundee officials close to the pitch.
As the players trotted onto the playing surface, there was a distinct squelching noise underfoot at that point, I realised that this would probably not be as straight-forward as I first thought.
Factor in driving rain and strong winds as well and it was clear this tie would be anything but a stroll in the park for the Dark Blues.
To be fair, if they had converted one of their chances at the start of the game, then they probably would have gone on to win with relative ease.
However, when that early breakthrough failed to materialise, it became a real slog on a surface that steadily deteriorated.
Dumbarton certainly set themselves out to frustrate their Premiership opponents but they rarely threatened and Dundee keeper Scott Bain had very little to do all afternoon.
The Sons will have to show a lot more in an attacking sense if they hope to cause an upset in the replay at Dens next week.
However, I still stand by my initial assessment and if conditions are kinder, then Dundee should be more than capable of brushing the Championship part-timers aside.